The world of e-commerce is a dynamic and ever-changing landscape, influenced by evolving technologies, shifting consumer behaviors, and global events. As we delve into the trends of online shopping in 2023, it's clear that the digital retail space is experiencing exciting transformations.
Right now, we will take a look at the reasons why online shopping is becoming more popular in the e-commerce industry this year.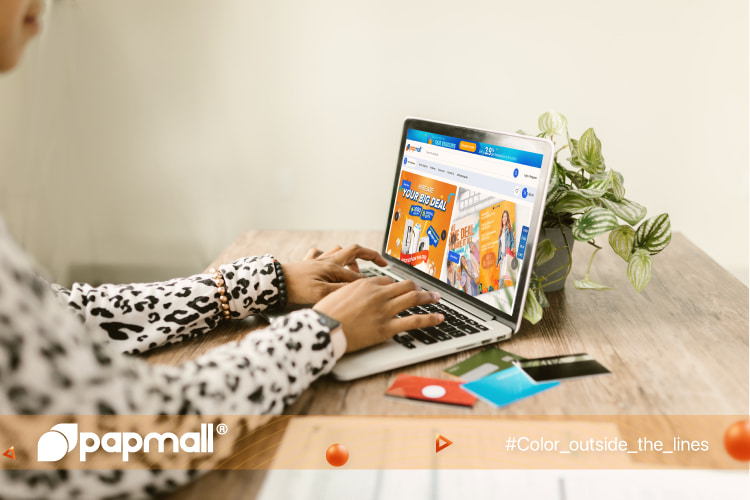 Online shopping is undeniably a growing trend in today's consumer landscape
1. Reasons why online shopping is becoming more popular
Online shopping trend is undeniably growing in today's consumer landscape. The trend of online shopping has gained remarkable traction due to several compelling reasons.
First and foremost, the ease and convenience it offers play a pivotal role. The ability to browse, compare, and purchase a wide range of products or services from the comfort of one's home or on-the-go is a significant allure. This trend of online shopping aligns with the fast-paced lifestyle of many individuals, enabling them to save time and effort.
Moreover, the continuous advancements in technology and the ever-expanding online marketplace contribute to the trend of online shopping. The increasing prevalence of e-commerce platforms provides consumers with an expansive selection, often beyond what traditional brick-and-mortar stores can offer.
Furthermore, the increasing prevalence of e-commerce platforms provides consumers with an extensive selection, often surpassing the offerings of traditional brick-and-mortar stores. With numerous advantages including price comparisons, personalized recommendations, and accessible payment options, it's no wonder that online shopping is a trend witnessing a remarkable ascent.
In 2023, papmall® has gained popularity as a place for those who want to purchase both physical and digital goods. Millions of online customers around the world have trusted and remained loyal to papmall® because of its unrelenting dedication to offering an unrivaled online shopping experience. papmall® stands out for its user-friendly interface, quick shipping, and great customer service while providing a wide range of goods, from fashion and electronics to home decor and beyond.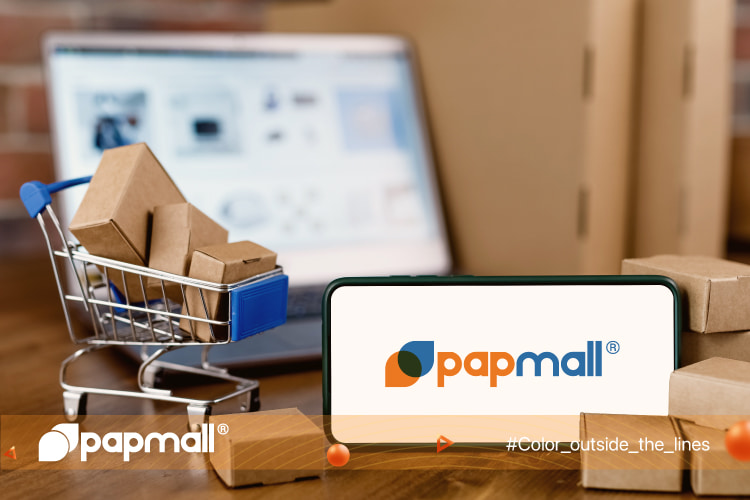 papmall® stands out for its user-friendly interface, swift delivery, and exceptional customer service.
2. Current online shopping trends shaping the e-commerce industry in 2023
It's essential to remain on top of the latest online shopping trends impacting the business given how quickly e-commerce is evolving. The following are some of the most significant online shopping trends to watch in 2023:
2.1 Smoother Online Shopping Experiences
For groceries, clothing, pharmaceuticals, and home improvement products, a large portion of internet users still relied on offline sources. However, a significant shift in consumer behavior was compelled by the COVID-19 lockdowns.
The majority of their purchases had to be made online, including food, clothing, electronics, healthcare, personal care items, gym gear, furniture, home decor, vehicle parts, and more.
Customers today are also less patient than ever before at the same time. Online customers want quicker checkouts, alternatives for free shipping, and more seamless shopping experiences, possibly as a result of the stress of remaining at home.
And whenever the offline market picks up speed post-pandemic, it is not anticipated that these new shopping habits will change significantly. E-commerce is all about convenience, and surveys show that more than 60% of respondents want to continue with the online brands they came across when making a flurry of impulsive purchases online. This is an excellent chance to increase customer brand loyalty and convert them into lifelong customers.
2.2 Online shopping on social media channels
Consumers now frequently use social media sites like Facebook and Instagram to find things, do their research, and make purchases. Social commerce enhances the convenience and interaction of shopping, which contributes to its rising popularity.
It's simple to make purchases over social media thanks to core functionality features like in-app checkout, Buy buttons, and instant messaging facilities.
These four social media apps now have native social commerce features built-in: Facebook, Instagram, Pinterest, and TikTok.
Nearly 71% of Facebook users worldwide, according to a 2022 research of Insider Intelligence, make at least some of their purchases there. That comes to 59.4 million consumers whom brands may easily target by setting up a Facebook store.
Additionally, Instagram reports that 20% of users used the app to find new companies, goods, or services in 2020. Additionally, 44% of users shop weekly on the platform.
Social commerce is even more appropriate for companies whose target market is younger. If the 18 to 34 age range is your target market, they have already started scrolling and are prepared to make purchases.
The majority of social network users in the US who have made at least one transaction through a social channel are members of Generation Z and millennials in 2021.
2.3 Shopping based on the suggestions from influencers
Influencers have developed into a crucial component of any e-commerce marketing plan in recent years.
Brands invested about $3.7 billion in the US according to a research in 2021, a 33% increase from the previous year. Compared to traditional commercial promotions, influencer-led content is frequently perceived as more real and honest.
In actuality, Matter Communications has released a report showing that 61% of 1,000 US customers in 2020 believe the product advice they receive from influencers. Only 38% of people currently trust branded social media material. And in 2022, compared to 27% for recommendations from friends or family, 30% of consumers now say influencer recommendations are one of the most important elements in their purchasing decisions, said Hubspot.
Additionally, according to Mediakix, 60% of marketers, influencer-generated content outperformed conventional sponsored content.
The idea of the exorbitant fees involved with celebrity influencer sponsorships frequently turns off e-commerce firms. But a larger following is not always a sign of strong involvement.
The highest engagement rates for nano-influencers (5%), according to HypeAuditor, are among those with less than 5,000 followers. As the number of followers soars, engagement appears to decline until it reaches celebrity status (1.6%).
2.4 Sustainable Shopping
Sustainability is no longer a niche concern; it's a driving force behind consumer choices. Shoppers in 2023 are seeking eco-friendly products and ethical brands. E-commerce businesses are responding by offering sustainable options, reducing packaging waste, and promoting environmentally responsible practices.
The new generation of consumers favors online retailers and brands that uphold moral and ethical standards. The majority of online retailers have made steps to reduce their adverse effects on the environment and vulnerable people throughout the world in order to respect this customer opinion. Over the past ten years or more, this trend has been progressively accelerating. Additionally, it is not going anywhere any time soon given the escalating climate issue.
2.5 The use of augmented reality spread out
Virtual Reality (VR) and Augmented Reality(AR)are gaining popularity. Once a futuristic-sounding idea reserved for gamers and young Snapchat users, AR is now essential for assisting customers in visualizing things they might not be able to see in person. With the use of technology, customers may more easily view the thing they're purchasing, which aids in decision-making.
Due to its simplicity, AR is predicted to gain popularity; in fact, eMarketer predicts that by 2023, 97 million US citizens will be using AR at least once per month.
2.6 Synchronized Offline and Online Retail
Omnichannel shopping experiences are becoming more seamless. Retailers are integrating their physical and online stores to offer click-and-collect options, real-time inventory updates, and personalized shopping journeys that span both in-store and digital touchpoints.
In 2023, online shopping trends are marked by innovation, sustainability, personalization, and the fusion of technology with retail. To thrive in this dynamic e-commerce landscape, businesses must stay agile and adapt to these evolving consumer preferences. Whether you're an e-commerce entrepreneur or a savvy shopper, embracing these online shopping trends can enhance your online retail experience in the years to come. As we move forward, keep an eye on emerging technologies and evolving consumer behaviors, as they will continue to shape the future of online shopping trends.
2.7 Mobile purchasing gets more consumer acceptance.
Consumers' preferred purchasing channel is quickly evolving to include mobile devices. Shoppers are tapping Buy on their gadgets in greater numbers as mobile searches surpass desktop searches (According to Statista, there is 61% of Google search results in 2019 came from a mobile device).
Retail m-commerce sales increased by 15.2% from 2020 to 2021, reaching $359.32 billion. Retail m-commerce sales in the US should more than double by 2025 to $728.28 billion, or 44.2% of retail e-commerce sales.
Despite these projections, traditional e-commerce sales on desktop computers still have a higher average order value than those made through smartphones and tablets.
In comparison to consumers in the US, consumers in Europe, the UK, the Middle East, and Africa feel more at ease checking out greater basket values. Online orders made through a mobile device in the US during Q2 2022 had an average value of about $112 compared to just under $95 in the EMEA area. According to these statistics, e-commerce firms that prioritize the creation of user-friendly mobile websites and apps will be in the greatest position to increase the conversion rate of mobile shoppers.
Building incredibly responsive, user-friendly mobile sites is one approach for firms to draw in more mobile customers. Brands must put a high priority on mobile-friendly designs that make it easier for customers to locate what they're looking for if they want to stand out in a crowded market.
3. How to take advantage of those current online shopping trends.
At papmall®, embracing the evolving landscape of online shopping trends in 2023 is a strategic move for sellers looking to thrive in the digital marketplace.
The digital realm has witnessed a significant shift in consumer behavior, with convenience reigning as a paramount factor. To capitalize on this trend, sellers must prioritize seamless user experiences, mobile optimization, and personalized recommendations. Utilizing cutting-edge technologies like AI-powered chatbots and machine learning algorithms can enhance customer engagement and streamline purchase processes.
Additionally, cultivating a strong online presence through social media integration, influencer collaborations, and targeted advertising will amplify brand visibility and attract a wider customer base. By understanding and adapting to the changing dynamics of online shopping trends, sellers can optimize their strategies and create a shopping experience that resonates with the demands of modern consumers. Visit papmall® to unlock opportunities and stay ahead in this rapidly evolving online marketplace.
FAQs
What products are trending now?
Based on the customers' taste in each period of time, as well as the changes in people's minds toward their lives and all involved things, there will be trending shopping products or a tendency to do shopping. Here are some product trends that were notable in 2023:
Sustainable and Eco-Friendly Products: Consumers were increasingly interested in sustainable and eco-friendly products, including reusable items, biodegradable packaging, and energy-efficient appliances.
Home Fitness Equipment: With the rise of home workouts due to the COVID-19 pandemic, there was a surge in demand for home fitness equipment such as dumbbells, yoga mats, and exercise bikes.
Health and Wellness Products: Health-conscious products like vitamins, supplements, organic foods, and fitness trackers were in high demand as people focused on improving their well-being.
Smart Home Devices: The smart home trend continued to grow, with products like smart thermostats, security cameras, and voice-activated assistants gaining popularity.
Outdoor and Recreational Gear: Outdoor activities and camping gear experienced increased interest as people sought safe ways to enjoy the outdoors.
Tech Gadgets: Tech-related products such as wireless earbuds, smartphones, and gaming consoles remained popular.
Fashion and Accessories: Comfortable and casual clothing, loungewear, and athleisure wear were favored due to remote work and lifestyle changes caused by the pandemic.
Beauty and Skincare: Skincare and self-care products, including serums, face masks, and beauty tools, were in demand as consumers focused on personal grooming and self-pampering.
DIY and Home Improvement: With more time spent at home, DIY and home improvement products, such as tools, paint, and home decor items, saw increased interest.
Plant-Based Foods: The trend toward plant-based diets led to a growing demand for plant-based meat alternatives, dairy-free products, and vegan snacks.
Disclaim: The popularity of products can change rapidly in response to various factors, including cultural shifts, technological advancements, and global events. To stay current with the latest trends, it's advisable to consult industry reports, market research, and trending product lists from reputable sources
What is trending online shopping?
Trending online shopping in 2021 featured sustainability with eco-friendly products, a surge in mobile shopping, and an emphasis on personalization through AI-driven recommendations. Social commerce integration on platforms like Instagram and Facebook was on the rise, blurring the lines between social media and e-commerce. Augmented and virtual reality enhanced the online shopping experience, allowing customers to try products virtually.
Subscription services became more prevalent, offering recurring deliveries of various goods, while fast shipping options like same-day and next-day delivery gained importance. Health and wellness products, including fitness gear, saw increased demand due to the pandemic. Supporting local and small businesses through online platforms became a significant trend. Additionally, some retailers started accepting cryptocurrency payments.
Here were some notable online shopping trends in 2023:
E-commerce Growth: The COVID-19 pandemic accelerated the growth of e-commerce, with more consumers turning to online shopping for convenience and safety. This trend likely continued in the subsequent years.
Mobile Shopping: The use of mobile devices for online shopping continued to rise, with mobile apps and mobile-friendly websites playing a crucial role in the shopping experience.
Personalization: Online retailers increasingly adopted personalization techniques to tailor the shopping experience to individual preferences, including personalized product recommendations and content.
Sustainability: Consumers were becoming more conscious of sustainability, leading to increased interest in eco-friendly and ethically sourced products. Retailers often highlighted their sustainable practices.
Social Commerce: Social media platforms, such as Instagram and Facebook, have become popular channels for shopping. Many businesses started selling products directly through social media posts and advertisements.
Augmented Reality (AR) and Virtual Reality (VR): AR and VR technologies were used to enhance the online shopping experience, allowing customers to try on clothing virtually or visualize products in their homes.
Live Shopping: Live streaming and interactive shopping experiences, often hosted by influencers or brand ambassadors, gained popularity, particularly in the fashion and beauty sectors.
Subscription Services: Subscription-based e-commerce services, offering everything from meal kits to personalized skincare products, continued to grow.
Buy Now, Pay Later (BNPL): BNPL services gained traction, allowing consumers to make purchases and pay for them in installments, often with no interest.
Local and Small Businesses: Consumers showed increased support for local and small businesses, and many online marketplaces and platforms focused on promoting these businesses.
Contactless and Curbside Pickup: Retailers offered contactless shopping options, including curbside pickup and same-day delivery, to accommodate safety concerns during the pandemic.
Secondhand and Vintage Shopping: Sustainable and budget-conscious consumers turned to secondhand and vintage online marketplaces for clothing, accessories, and more.
These trends reflected the evolving preferences and behaviors of online shoppers in 2021, though it's important to note that the landscape can change rapidly, so staying current with the latest developments is essential for businesses and consumers alike.
What is trending in online sales?
Here are some notable trends that were emerging in the world of online sales:
Omnichannel Retail: Businesses were increasingly adopting omnichannel strategies, integrating online and offline sales channels to provide a seamless shopping experience for customers.
Personalization: Online retailers were investing in data-driven personalization, tailoring product recommendations and marketing messages to individual customer preferences and behavior.
AI and Chatbots: Artificial intelligence and chatbots were being used to enhance customer support and provide real-time assistance to online shoppers, improving the overall shopping experience.
Subscription Models: Subscription-based e-commerce services continued to gain popularity, offering consumers a convenient way to receive regular shipments of products, from grooming supplies to meal kits.
Virtual Try-On and Augmented Reality: Augmented reality (AR) and virtual try-on experiences were becoming more common, particularly in the fashion and beauty industries, allowing customers to visualize products before purchase.
Sustainability Initiatives: Many online retailers were emphasizing sustainability, offering eco-friendly products and highlighting their environmental efforts to appeal to conscious consumers.
Voice Commerce: The use of voice-activated devices and virtual assistants for online shopping was on the rise, making it easier for customers to shop using voice commands.
Live Shopping and Influencer Marketing: Live streaming shopping events, often hosted by influencers, became a trend, offering real-time product demonstrations and special promotions.
Mobile Shopping: With the continued growth of mobile device usage, mobile-optimized websites and apps were essential for online sales success.
Buy Now, Pay Later (BNPL): Buy Now, Pay Later services gained popularity, allowing customers to split payments for purchases into smaller, interest-free installments.
Localized and Hyper-Local Marketing: Businesses focused on hyper-local marketing strategies to target specific geographic areas and cater to local preferences.
Safety and Contactless Transactions: In response to the COVID-19 pandemic, contactless payment methods, curbside pickup, and enhanced safety measures for online orders gained prominence.
Interactive Content: Interactive content, such as quizzes and polls, was used to engage customers and guide their product selections.
Blockchain for Trust and Transparency: Some industries explored blockchain technology to provide transparency in the supply chain and ensure the authenticity of products.
Niche Marketplaces: Niche online marketplaces and specialty stores catering to specific interests and hobbies gained traction.
Why online shopping is a trend?
Online shopping has become a prevailing trend due to its unmatched convenience, extensive product selection, and competitive pricing. Shoppers can browse and buy from anywhere at any time, with the ability to compare prices and read reviews easily. Personalization features suggest tailored products, enhancing the overall experience.
Online shopping has become a trend for several reasons, and its popularity continues to grow for the following key factors:
Convenience: Online shopping offers unparalleled convenience. Shoppers can browse and purchase products from the comfort of their homes or virtually anywhere with an internet connection. This eliminates the need to travel to physical stores, stand in lines, or adhere to store operating hours.
Wide Selection: Online retailers typically offer a vast array of products and brands, often more than what's available in brick-and-mortar stores. Shoppers can access a global marketplace, enabling them to find unique or niche items that may not be accessible locally.
Price Comparisons: Online shoppers can easily compare prices across multiple retailers, helping them find the best deals and discounts. Price-comparison websites and apps further simplify this process.
Reviews and Recommendations: Online shoppers have access to a wealth of product reviews and recommendations from other consumers. This information assists them in making informed decisions about the quality and suitability of products.
Time-Saving: Online shopping can save time, especially for busy individuals. It reduces the need for travel, parking, and navigating crowded stores. Shoppers can quickly find what they need, make a purchase, and move on to other activities.
24/7 Accessibility: Online stores are open 24/7, providing shoppers with the flexibility to shop at any time that suits them. This is particularly useful for those with irregular schedules or time zone differences.
Personalization: Many online retailers use algorithms and customer data to personalize the shopping experience. They can recommend products based on a shopper's browsing and purchase history, making the process more tailored and efficient.
Easy Returns and Refunds: Most online stores have user-friendly return and refund policies, making it relatively simple for customers to return or exchange products that don't meet their expectations.
Discreet Shopping: Online shopping allows individuals to purchase sensitive or private items discreetly, reducing the potential embarrassment associated with in-store purchases.
Environmental Considerations: Some shoppers opt for online shopping due to environmental concerns. It can be more environmentally friendly to have products shipped directly to one's doorstep, reducing the need for individual car trips to physical stores.
Access to Global Markets: Online shopping enables shoppers to access international markets and purchase products from around the world, broadening their choices and allowing them to discover unique items.
Mobile Shopping: The proliferation of smartphones and mobile apps has made it even easier for people to shop online while on the go, further driving the trend.
Promotions and Discounts: Online retailers often run exclusive promotions and discounts, enticing shoppers to make online purchases for cost savings.
Contactless Shopping: Especially during the COVID-19 pandemic, contactless shopping became essential for safety reasons. Online shopping provided a way for people to shop without physical contact with others.
These factors have collectively contributed to the trend of online shopping, making it a preferred method of shopping for a growing number of consumers.
What is the shopping trend among people nowadays?
Here are some shopping trends that were observed up to 2021:
E-commerce Dominance: The trend of shopping online continued to grow, with more people opting for the convenience and variety offered by online retailers. The COVID-19 pandemic accelerated this trend as consumers sought contactless shopping options.
Sustainability: An increasing number of consumers were placing importance on sustainable and eco-friendly products. Brands that adopted sustainable practices and offered environmentally conscious products saw greater appeal.
Local and Small Businesses: Many consumers expressed a desire to support local and small businesses, especially during the pandemic, to help their communities and maintain a sense of connection.
Mobile Shopping: Mobile shopping through smartphones and apps has become increasingly popular due to its convenience and ease of use. Retailers invested in improving their mobile shopping experiences.
Subscription Services: Subscription box services, offering curated products on a regular basis, gained popularity across various categories, including beauty, food, and fashion.
Health and Wellness: The pandemic prompted a heightened focus on health and wellness products, including fitness equipment, vitamins, and supplements.
Contactless Payments: Contactless and digital payment methods, such as mobile wallets and digital currencies, were on the rise as consumers sought touchless payment options.
Social Commerce: Social media platforms increasingly become shopping destinations. Brands leveraged social commerce to showcase and sell products directly to consumers.
Personalization: Consumers expected more personalized shopping experiences, including product recommendations based on their preferences and browsing history.
Secondhand and Vintage Shopping: The sustainability trend contributed to the popularity of secondhand and vintage shopping, both online and in physical thrift stores.
Augmented Reality (AR) and Virtual Reality (VR) Shopping: Some retailers experimented with AR and VR technologies to offer immersive and interactive shopping experiences.
Influencer Marketing: Influencer marketing continued to play a significant role in shaping consumer choices, especially among younger demographics. Influencers were used to promote products and brands.
Fast Fashion vs. Sustainable Fashion: There was a growing awareness of the environmental and ethical impacts of fast fashion, leading to increased interest in sustainable and ethical fashion brands.
Buy Online, Pick Up In-Store (BOPIS): Many consumers liked the option to shop online and then pick up their purchases in-store to save on shipping costs and reduce delivery times.
Disclaim: It's important to note that shopping trends can change rapidly, influenced by factors such as technological advancements, economic conditions, and global events. To stay current with the latest shopping trends, it's advisable to consult industry reports, news sources, and consumer surveys specific to the present year or time frame.
Is online shopping a trend?
Yes, it is. The rise of e-commerce platforms and advancements in technology have significantly influenced the way people shop.
The 24/7 accessibility of online stores caters to diverse schedules, and easy return processes build trust. Niche online stores offer specialized products and experiences. Safety concerns, accentuated during the COVID-19 pandemic, drove many to e-commerce for contactless shopping.
Technological advancements, like augmented reality and virtual reality, make online shopping more interactive and immersive. It's also a global phenomenon, granting access to products worldwide. As technology continues to evolve, online shopping trends are poised to adapt and grow, reflecting evolving consumer preferences.
Several factors contribute to the popularity of online shopping:
Convenience: Online shopping allows consumers to browse and purchase products or services from the comfort of their homes at any time, avoiding the need to travel to physical stores.
Wide Selection: E-commerce platforms often offer a vast array of products and brands, providing consumers with a broader selection compared to traditional brick-and-mortar stores.
Price Comparison: Online shopping facilitates easy comparison of prices across different sellers, helping consumers find the best deals and discounts.
Time-Saving: The ability to quickly search for products and make purchases online can save a considerable amount of time compared to visiting multiple physical stores.
Personalization and Recommendations: E-commerce platforms often utilize algorithms to personalize recommendations based on a user's browsing and purchasing history, enhancing the shopping experience.
Accessibility: Online shopping has made products and services accessible to people who may have limited mobility, live in remote areas, or have other constraints that make traditional shopping challenging.
Easy Payment Options: Online platforms offer various payment options, including credit/debit cards, digital wallets, and other secure payment gateways, making transactions convenient and secure.
Reviews and Ratings: Consumers can access reviews and ratings for products and sellers, aiding them in making informed decisions before making a purchase.