Accept All Types Of Online Payments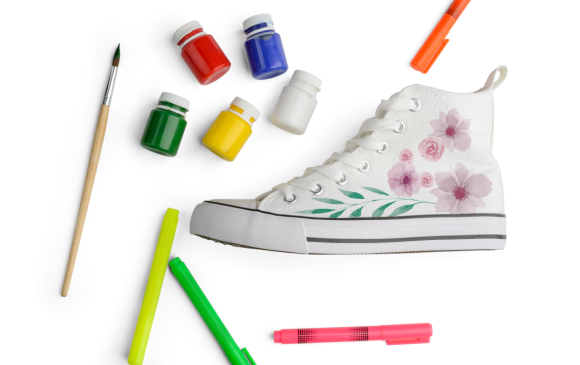 Want a personalized product of your own?
Hurry and bring your ideas to life right now!
Most Popular Customization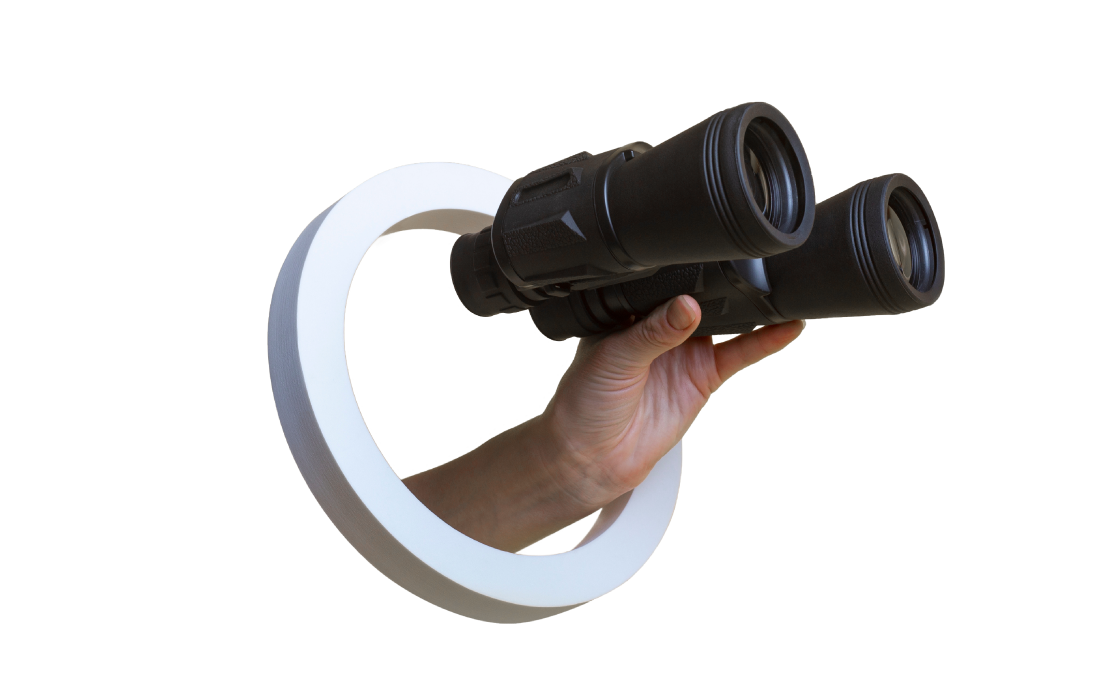 Searching for freelancers to work on your projects?
Look no further, because papmall® freelancer and service marketplace is just the right platform for you.
papmall® one-stop e-commerce site is the ultimate place to begin your journey
Be your own boss, start your own shop, and explore numerous opportunities with us!
Step into the world of ultimate comfort and style with the trending slippers for women in 2023. These slippers...
papmall® - A cross-border e-commerce marketplace
papmall® is a cross-border e-commerce marketplace that offers a wide range of goods, customization items, and services in various categories. Under papmall®'s guarantee, customers will be provided with high-quality products, a seamless shopping experience, competitive prices, secure payments, and a user-friendly interface that helps to complete your purchases with just a few clicks.
What makes papmall® an all-embracing online shopping center are its payment and delivery methods. With various options from cash, debit & credit card, e-wallets, bank transfers, global shipping, door-to-door delivery, etc., papmall® brings any shopping store across the globe over to your place in a blink of an eye.
Shop Everything & Everywhere with papmall®
papmall® offers a wide range of Goods across various categories, including Health & Beauty, Fashion & Accessories, Home Living, Home Appliances, Electronic & Automotive, Travel & Luggage, Mobile & Gadgets, Computers & Peripherals, and  Others. 
Together with a user-friendly interface, competitive pricing, and a secure shopping environment, customers can enjoy a convenient and reliable shopping experience with plenty of features and benefits at papmall®.
Have The Most Dynamic Shopping Experience on papmall® with Tons of Features And Benefits
papmall® makes an effort to offer its seller and buyer partners advantages in terms of competitive pricing, product selection, friendly interface, secure payment, and more.
Product Selection

: There is a diverse range of products from various sellers worldwide at papmall®, together with recommendations features based on the buyer's search history and purchase behavior, making it easier to find products that match the customers' interests and preferences.

Secure Payment and Easy Selling Process:

These two features allow buyers to pay for their purchases securely and sellers to ship their products with confidence. Moreover, papmall® allows seller partners to create and manage their listings, track their sales, and communicate with buyers through a centralized platform

User-friendly Platform

: papmall® offers customers a user-friendly interface to make it a convenient shopping experience for buyers, allowing them to easily browse and search for products, compare prices, and make purchases with just a few clicks.

Competitive Pricing:

papmall® allows sellers to set their own prices, while also offering buyers a wide range of products at their own budgets to help drive competition among sellers, resulting in lower prices for buyers.

Deals and Promotions:

Regularly, there will be great deals and promotions for both buyers and sellers, including flash sales, coupons, free shipping offers, and other interesting offers.
With the above features and benefits, papmall®'s trying to focus on convenience and ease of use provides significant advantages for both buyers and sellers, making it a popular and trusted e-commerce marketplace.
Enjoy Effortless Cross-Border Buying And Selling Process
The buying and selling process on papmall® is relatively straightforward and user-friendly:
Buying Process
Goods Selecting

: Customers select their desired products on papmall® using the search bar or by browsing through different categories.

Adding goods to the cart:

Once you find your desired product with a reasonable price, specifications, and customer reviews, they will need to add it to their cart and proceed to checkout.

Checkout and payment

: The checkout process is simple and customers can even select among several payment methods and delivery options.

Delivery

: Once the order is confirmed, the customer will be updated on the delivery status of their order through papmall®.
Selling Process
Registration

: To start selling on papmall®, a seller needs to register an account and provide necessary information such as business name, contact details, and bank account information.

Product listing

: The seller then creates a product listing by providing product details, images, and pricing information.

Order management

: Once a customer places an order, the seller will receive a notification and can manage the order through papmall®'s seller dashboard.

Shipping method

: There are various shipping methods that buyers can select at their convenience and sellers, with the support of papmall® assistants, fulfill those orders.

Receiving payment

: Once the customer receives the product, the seller will receive payment for the order, minus any applicable fees.
Overall, the buying and selling process on papmall® is simple and straightforward, with various tools and resources available to help sellers manage their online store and optimize their sales.
Pay With Whatever You Have And We Will Delivery To Your Doors
papmall® offers multiple payment and delivery methods to cater to the needs of its customers. Here is an overview of the payment and delivery methods available on papmall®:
Payment methods:
Credit/debit card:

Visa, Mastercard, or other major credit/debit cards.

E-wallets

: PayPal, Alipay, and WeChat Pay.
Delivery methods:
Standard delivery

: papmall® offers standard delivery services through their logistics partners, with delivery times ranging from 2-7 business days depending on the location.

Express delivery

: Customers can opt for express delivery services for faster delivery times, with delivery times ranging from 1-4 business days.
papmall® makes an effort to provide customers with a variety of payment and delivery options, allowing them to make convenient and secure transactions while ensuring the timely delivery of their orders.
Listen To Our Promises - All Your Information Is Safe With Us
papmall® takes the security of its platform and the protection of its buyers seriously with various programs and features:
Secure payment gateway

: papmall® uses a secure payment gateway to process transactions, which helps prevent fraudulent activities.

Verified seller program

: To become a verified seller on papmall®, sellers are required to provide detailed information about their business, including registration details and contact information. This helps ensure that only legitimate sellers are allowed to sell on the platform.

Buyer protection program

: The buyer protection program covers eligible purchases against fraud, non-delivery, and items that are significantly not as described.

Reviews and ratings

: The platform provides buyers with a reviews and ratings system on the products they purchase, which helps other buyers make informed decisions and helps identify any fraudulent sellers.

Dispute resolution

: In the event of a dispute between a buyer and a seller, papmall® provides a dispute resolution service to help resolve the issue fairly and impartially.
The policies on ensuring security and protecting buyers of papmall® are to help build trust with its customers and maintain a safe and secure shopping experience on the platform.
Catch Your Opportunities For Small Businesses And Entrepreneurs
papmall® offers several advantages in terms of opportunities for small businesses and entrepreneurs:
Low entry barrier

: A low entry barrier for small businesses and entrepreneurs is given to those who want to start selling online. The platform is easy to use and requires minimal investment with minimal upfront costs.

Global reach

: Reaching a wider group of global audiences is the first goal of every entrepreneur. Knowing that, papmall® has our policies to assist and consult seller partners by enabling them to expand their customer base and increase their sales potential.

Access to a wider market:

With our global-scale platform that enables all-embracing transactions, entrepreneurs will have the opportunity to tap into new markets and target new customers, helping them grow their businesses and increase revenue.

Marketing and advertising support:

By offering marketing support for small businesses and entrepreneurs, including sponsored listings, promotions, and social media marketing, this cross-border e–commerce platform helps increase visibility and drive traffic to their products.

Community support:

papmall®'s platform offers a community of buyers and sellers who can offer support, advice, and networking opportunities for small businesses and entrepreneurs. This can help them connect with other like-minded individuals and businesses, and gain valuable insights and resources to help them succeed.
papmall®'s focus on providing opportunities for small businesses and entrepreneurs makes it an attractive platform for those looking to start and grow their online business in further prospects.
Let's Grow Together With Our Prospects And Developments Vision
papmall® has a promising future with many potential developments on the horizon with some of the future prospects and developments:
Expansion into new markets:

papmall® has already established itself as a prominent e-commerce platform in many countries, but there is still room for expansion into new regions, offering new opportunities for buyers and sellers.

Integration with emerging technologies

: Technologies such as blockchain, AI, and AR/VR are integrated into the platform to improve the buying and selling experience with streamline transactions, improving security, and enhancing the overall user experience in the current era.

More personalized shopping experiences

: A more personalized shopping experience for every buyer is researched and developed with data analytics and machine learning from analyzing buying habits and preferences of target customers.

Increased focus on sustainability

: With growing concerns around sustainability, papmall® could prioritize eco-friendly products and work with sellers to promote sustainable practices.

Partnership with other companies

: papmall® forms strategic partnerships with other companies to offer more services and expand its offerings. For example, the platform could partner with logistics companies to improve shipping and delivery options.
papmall® has many opportunities for growth and development in the coming years. By focusing on improving the user experience, expanding its offerings, and prioritizing sustainability, the platform could continue to be a leading e-commerce platform for years to come.