To develop the brand, we provide exclusive opportunities and receive commissions by participating in our referral initiative – the papmall®.
About the papmall® Affiliate Program
The papmall® Affiliate Program is open to everyone who is interested in affiliate marketing and wishes to increase income through this method. Our users, influencers, website owners, buyers, and sellers on papmall®; in short everybody can join the special program as long as they meet the following criteria:
Possess at least one appropriate platform to promote papmall®'s products, such as websites, social media accounts, apps, and similar channels.
Adhere to all relevant laws and regulations currently in effect.
Consent to follow the Program's specified policies and guidelines Link.
Once your application is approved by papmall®, you're ready to commence advertising papmall®'s products right away. On a side note, having prior experience in digital marketing or affiliate marketing can facilitate an easier path to increasing your income in this domain.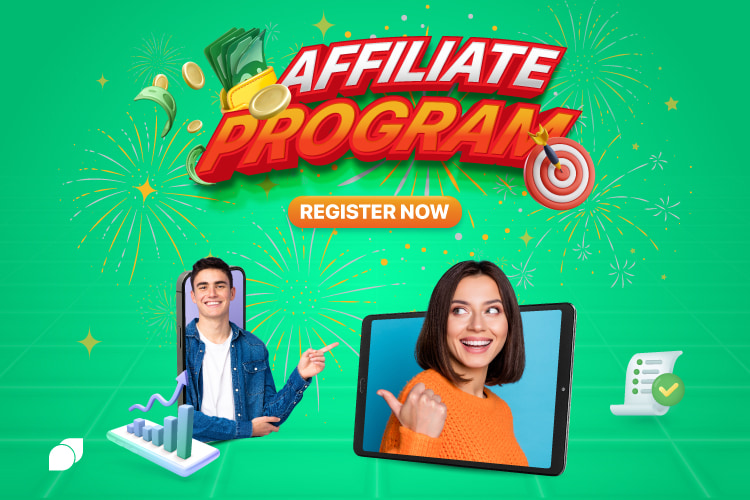 How to sign up for the papmall® Affiliate Program
But how can you register for the papmall® Affiliate Program? Don't worry. Here are steps to guide you on how to carry out:
Step 1: You must already have an account on papmall® to sign up as an affiliate member, so you must register as a papmall® user.
Step 2: Register as an affiliate at: https://www.papmall.com/affiliate-register
Step 3: Wait for approval through a notification via email (including a link to the affiliate dashboard).
Step 4: Select products and create affiliate links (*).
Step 5: Promote products through the affiliate links on various affiliate channels (website, social media, app, etc.).
Step 6: Monitor the affiliate dashboard to track the number of purchases made through the affiliate links, commission amounts, and other relevant information.
(*) To create an affiliate link, in your affiliate dashboard, go to Generate Affiliate URL, paste the product's affiliate link in the URL box then click Generate.
Our dedication is to ensure your success. We support your content creation and enhance your referral traffic's conversion rate to maximize your referrals. We gain entry to a collection of worldwide creative materials, pre-made educational resources, and effective lead magnets, all accompanied by comprehensive performance analytics on your personalized dashboard.
So what are you waiting for? Hurry up and register to become an affiliate member of papmall® today!