The best men's heated vest is one of the most underrated pieces of outdoor warming apparel, providing enhanced warmth and increased range of motion compared to bulkier jackets and coats. This makes it ideal for higher-output sports such as running, cycling, or ski touring. However, the best men's heated vest is also an excellent choice for staying warm while running errands, walking the dog, or dining outside in colder weather.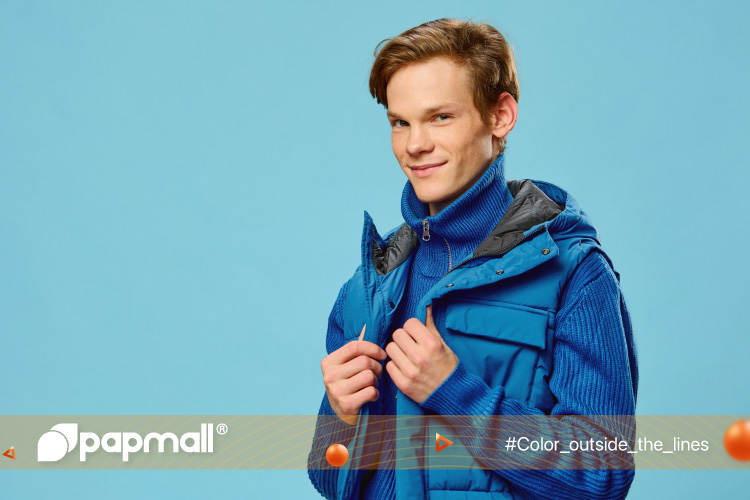 A guide to choosing the best-heated vest for men.
This article will share tips on how to choose the best men's heated vest 2023.
Key criteria for selecting the best-heated vest for men
Regarding versatile cold-weather gear, it's hard to beat the best men's heated vests. Not only do they occupy less space in your suitcase compared to jackets, but they are also conveniently layer-able, providing enhanced warmth without restricting arm movement.
Are you planning a cold-weather adventure in an exceptionally frigid climate? Then, consider opting for the heated variety. Here are some tips for you to choose the best men's heated vest.
1. The best men's heated vest must have advanced heating technology
The best men's heated vest should combine cutting-edge heating technologies to provide maximum performance and comfort. This technology typically includes strategically positioned heating elements and temperature settings that enable the wearer to adjust their level of warmth.
These vests are designed to efficiently distribute heat and maintain a consistent temperature, making them well-suited for a variety of cold-weather activities. The integration of modern heating technology not only enhances the vest's heating capabilities but also contributes to its versatility, making it a dependable choice for various outdoor pursuits and daily tasks in cold weather.
Numerous customer feedback and reviews consistently highlight that vests designed with advanced heating technology offer significantly superior warmth compared to conventional vests. These innovations in heated technology include strategically integrated heating elements that efficiently distribute warmth across the vest. They also often feature customizable temperature settings, allowing wearers to tailor their comfort levels according to their preferences.
2. Eco-friendly material
One of the most significant considerations when choosing the best-heated vest for men is whether it is composed of environmentally safe materials. This is a standout feature that aligns with the current trend in environmental protection. Opting for heated vests crafted from sustainable, eco-friendly materials not only provides warmth and comfort but also demonstrates a commitment to preserving the environment.
By choosing such vests, you contribute to reducing the carbon footprint associated with your outdoor apparel. These environmentally conscious options are designed to minimize their impact on the planet while keeping you warm, making them an excellent choice for those who value performance and sustainability.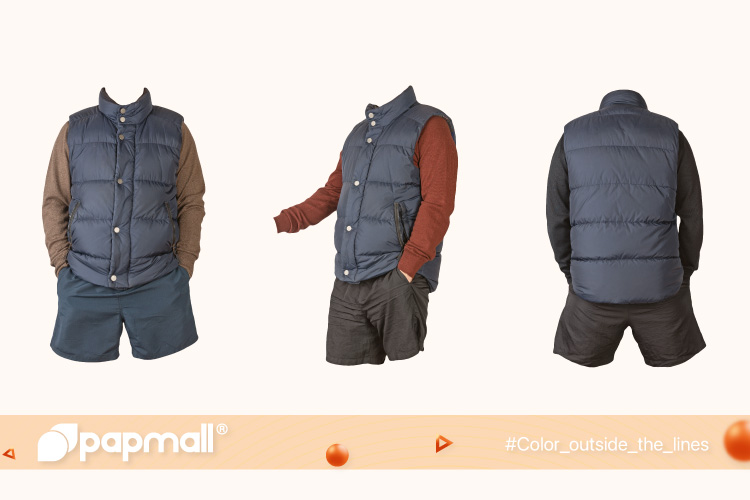 The sustainable fashion trend has become increasingly popular among people nowadays.
Here are some materials you can check before buying the best-heated vest for men:
Natural sustainable clothing fabrics (Vegan)

Recycled synthetic sustainable clothing fabrics (Vegan)

Organic Cotton

Recycled Cotton

Hemp

Linen

Bamboo Linen

Cork

ECONYL®

Recycled Polyester

Deadstock
Sustainable semi-synthetic clothing fabrics (Mostly Vegan)

Potentially sustainable natural animal fabrics (Non-Vegan)

Lyocell

Modal

Bamboo Lyocell

ECOVERO™

Piñatex

SCOBY Leather

S.Cafe®

Brewed Protein

Apple Leather

Woocoa

Cupro

QMilk

Bananatex®

Sheep Wool

Merino Wool

Alpaca Wool

Cashmere

Camel

Yak Wool

Vegetable Tanned Leather

Down

Silk
3. The suitability of the best-heated vest for men
One of the most important factors to consider when choosing the best-heated vest for men is its suitability. When you make a purchase, you also want the item to be versatile and capable of complementing various other items in your wardrobe. This versatility not only allows you to get more use out of your clothing but also saves you money in the long run.
Furthermore, the ability to mix and match your heated vest with other wardrobe items can enhance your sense of fashion. It opens up opportunities to create different looks and styles, helping you become more fashion-forward and express your style. So, when selecting a heated vest, think about how it can fit into your existing wardrobe and enhance your overall fashion options.
4. Customer feedback on products
When faced with numerous choices, it's essential to research and read reviews from previous buyers. Customer feedback is a valuable resource that can offer insights into the product's performance, quality, and overall satisfaction. It helps you make informed decisions by learning from the experiences of others who have used the best men's heated vest.
By delving into customer reviews, you can gain a deeper understanding of whether a product aligns with your needs and expectations, ultimately making your purchasing process more informed and satisfying.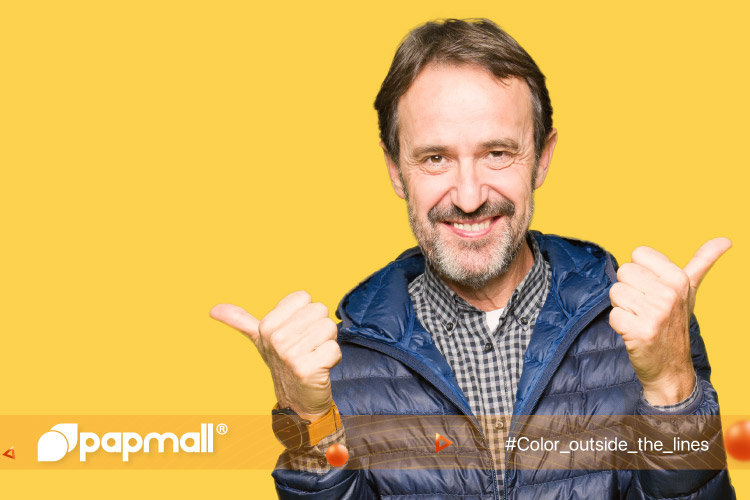 Reviews of men's heated vests discuss the pros and cons of the items.
Based on the above criteria, here are reviews of the top 5 heated vests for men. Read on to gather more information before selecting the best-heated vest for men.
Heated vest by Ororo: If you're in search of the ultimate comfort without bulky batteries or ill-fitting vests, then this is the best-heated vest for men. One of the standout features of the Ororo heated vest is its heating panel in the neck, which alone provides ample warmth to fend off the cold.

Additionally, it features three other heating elements around the chest to maintain your core temperature. Its slim design also allows easy layering with a shell when temperatures drop to extremely low levels.

Another practical feature is the ability to use the vest's battery pack to charge your phone on the go. While this vest is excellent for everyday use, it may be better for hunting due to the indicator light on the outside and the noise produced by the water-resistant fabric.

Heated vest by Venture: While best-heated vest men have evolved into crucial gear for winter activities such as hunting, fishing, and skiing, they have often lagged in the fashion department.

However, this fitted women's model from Venture is available in four colors: black, blue, pink, and white. It's also incredibly easy to set up via Bluetooth and offers 10 different heat settings through a smartphone app.

If you prefer not to use your phone in sub-freezing temperatures, you can adjust between three different heat levels by pressing a large rubber button on the left side of the vest. The temperature change is immediate, and you'll be amazed at how quickly the vest warms up, even at a mid-range temperature.

The best-heated vests for men have been designed to be more fashionable than ever before.

Heated vest by ARRIS: The best men's heated vest for winter sports keeps you warm without impeding movement, and this vest accomplishes just that. When you're active outdoors, whether enjoying a snowy hike or hitting the ski slopes, the bitter cold temperatures can put a damper on your winter adventure. That's where heated vests come into play.

These vests excel at providing heat, allowing you to enjoy the outdoors for extended periods. However, if you anticipate a lot of movement, it's wise to opt for a rechargeable vest with multiple heating level options.

This ARRIS heated vest boasts seven separate heating panels and five temperature control levels, giving you the flexibility to customize your comfort on the go. Additionally, the new adjusting method is sleek and straightforward, making it a breeze to layer under your winter coat.

Heated vest by HEATOO: Finding the best-heated vest for men under $100 can be challenging, as many vests are priced well over $150. However, the HEATOO offers a remarkable combination of value and warmth for the price. It includes premium features such as ten hours of battery life and the ability to be machine-washed.

Additionally, it heats up rapidly and provides ample warmth for cold days. The HEATOO fits true to size, but one drawback is that it's only available in three sizes.

Heated vest by Foxelli: Sometimes, you may want some extra coverage with your heated vest, such as a hood. While the hood on the Foxelli vest itself isn't heated, it provides additional warmth for your head and can be removed if it doesn't suit your style for the day.
You still get to enjoy the heated functionality around the collar, chest, and back with the option of three different heating levels. It only takes about three minutes to warm up, and the battery lasts up to eight hours when using the low setting. In terms of style, the best men's heated vest with a hood is available in black with gray detailing on the zippers.
In conclusion
Above are the top 5 best-heated vests for men that can satisfy even the highest standards in terms of heating technology, eco-friendly material, sustainability, and customer feedback. We hope you find this article helpful. May you have the most suitable heated vest for you and your men.
Also, we would like to provide you with some information on this subject to help you make an informed decision about the best-heated vest for men. In addition to these criteria, we have compiled a list of five brands for you to consider. Moreover, many other companies in the heated vest market offer excellent features papmall® is eagerly awaiting your discovery and experimentation. Our goal at papmall® is to provide many options, allowing you to select the heated vest that best meets your needs and interests.
papmall® Team
FAQs
Are heated vests worth it?
Heated vests have become increasingly popular in recent years, and they offer a range of benefits that make them worth considering for anyone who faces cold weather regularly.
Whether you're an outdoor enthusiast, a winter sports enthusiast, or someone who simply dreads the chill of winter, heated vests can be a game-changer.
One of the primary advantages of heated vests is their ability to provide instant warmth.
These vests are equipped with heating elements that distribute heat evenly throughout your core, ensuring you stay cozy in cold conditions. They are particularly effective in maintaining your body temperature in freezing environments, preventing discomfort and potential health risks associated with prolonged exposure to the cold.
Furthermore, heated vests are versatile and can be used in various activities and situations. From skiing and snowboarding to hiking, camping, and everyday chores in cold weather, they can be a valuable addition to your winter wardrobe.
Additionally, heated vests are often designed to be lightweight and easily portable, so you can wear them under your regular clothing without feeling bulky. Now, if you're wondering where to find high-quality heated vests, I would recommend checking out papmall®, your go-to e-commerce platform for all your winter gear needs. papmall® offers a wide selection of heated vests, ensuring you'll find the perfect one to suit your preferences and budget.
What is the difference between a heated jacket and a heated vest?
Heated jackets and heated vests are both fantastic options for staying warm in cold weather, but they serve slightly different purposes and come with their own set of advantages. To help you understand the key differences and make an informed decision, here's a comparison:
| | | |
| --- | --- | --- |
| | Heated Jacket | Heated Vest |
| Coverage | Heated jackets cover both your upper body and arms, providing comprehensive warmth. They are ideal for extremely cold conditions and activities where full upper body protection is necessary, such as outdoor work, winter sports, and extended exposure to frigid temperatures. | Heated vests, on the other hand, focus on heating your core, primarily your chest and back. They leave your arms free, which can be more convenient for tasks that require greater mobility while still providing ample warmth. Vests are versatile and suitable for a wide range of activities. |
| Layering | These are like standalone winter jackets with built-in heating elements. You can wear them as your outer layer in extremely cold weather. | Vests are typically designed to be worn as a middle layer, allowing for you to wear them beneath your regular clothing or jacket. This makes them great for everyday use without altering your style. |
| Portability | While they offer all-around warmth, heated jackets can be bulkier and less portable compared to vests. | Vests are often more lightweight and compact, making them easier to carry and store when not in use. |
Now, if you're interested in exploring a wide range of both heated jackets and vests to suit your needs, I recommend checking out papmall®'s e-commerce platform. papmall® offers an extensive selection of heated apparel, ensuring you'll find the perfect heated jacket or vest to keep you cozy during the colder months.
What is a good heated vest?
A good heated vest is an essential piece of winter gear that keeps you warm and comfortable during chilly weather. When looking for the perfect heated vest, there are several key factors to consider:
Heating elements: The quality of the heating elements is crucial. Look for a vest with efficient and even heating, typically powered by carbon fiber or other advanced materials. The ability to adjust the heat settings to suit your preferences is a significant advantage.
Battery life: Consider the vest's battery life, especially if you plan to use it for extended periods. A good heated vest should offer a decent runtime on a single charge, allowing you to enjoy warmth throughout the day.
Fit and comfort: The vest should fit well and be comfortable to wear. Ensure that it is designed with the right materials and sizing to keep you cozy without restricting your movement.
Durability: Look for a heated vest made from durable materials that can withstand outdoor activities and provide long-lasting performance.
Ease of use: A user-friendly control system is essential. Simple and intuitive controls make it easy to adjust the heat settings to match your needs.
Portability: A good heated vest should be portable and lightweight, allowing you to wear it under your regular clothing without feeling bulky.
Safety features: Safety is paramount. Overheat protection and safety certifications are important to ensure the vest won't pose any risks while in use.
If you're looking for a high-quality heated vest that checks all of these criteria, I recommend browsing the large selection on papmall®, your trusted winter gear e-commerce portal. papmall® offers a variety of top-rated heated vests from reputable brands, ensuring you'll find the perfect one for your specific needs.
What is the best-heated gilet for men?
When it comes to finding the best-heated gilet for men, you'll want a combination of style, functionality, and comfort to ensure you stay warm in cold weather. Here are some key factors to consider when looking for the ideal heated gilet:
Heating technology: Look for a gilet that uses advanced heating elements, such as carbon fiber or flexible heating panels. These materials provide efficient and even heat distribution, keeping you warm without bulkiness.
Battery life: Consider the battery life of the gilet, as it determines how long you can enjoy the warmth. A well-heated gilet should offer a reasonable runtime on a single charge, ensuring you stay comfortable throughout the day.
Fit and design: Opt for a gilet with a comfortable and stylish design. The right fit and cut are crucial to ensuring that the gilet complements your attire and doesn't restrict your movement.
Adjustable heat settings: The ability to adjust heat settings is essential, as it allows you to customize your comfort based on the weather conditions. Look for a gilet with easy-to-use controls for temperature regulation.
Durability: Choose a gilet made from durable materials to withstand outdoor activities and provide long-lasting performance.
Safety features: Safety is paramount. Ensure the gilet has built-in safety features like overheat protection and conforms to safety certifications.
For a wide selection of top-quality heated gilets for men that meet all these criteria, I recommend exploring the range available on papmall®, your trusted e-commerce platform for winter gear.
papmall® offers a variety of well-regarded heated gilets from reputable brands, ensuring you'll find the perfect one for your specific needs. With competitive pricing, excellent customer service, and a user-friendly shopping experience, papmall® is the ideal destination for upgrading your winter wardrobe with a reliable and stylish heated gilet.