Fashion trends of the year are often divided into the fall-winter season, spring season, summer fashion, holiday season, and so on. Spring fashion trends 2023 is unique in its own way for it helps us fully and freely show off our bright side with colorful patterns, pastel and bright colors, floral prints, and accessories. Needless to say, spring fashion has taken a huge place in the industry.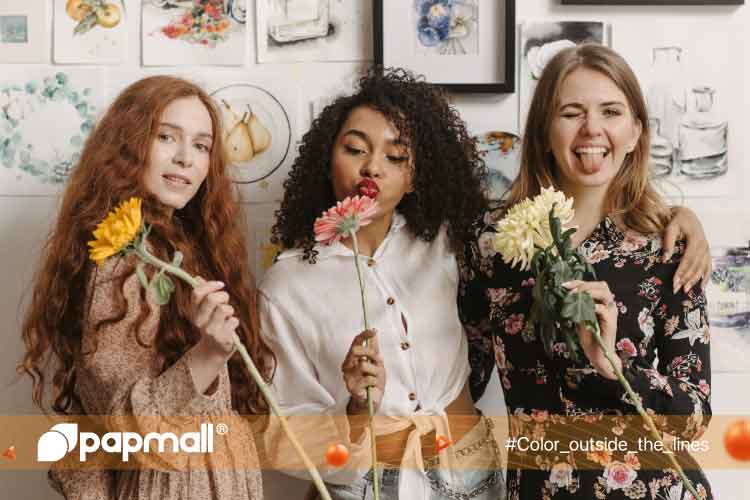 Exploring spring fashion trends 2023.
What Are The Differences Between Spring Fashion And Other Seasons Of Fashion In A Year?
The difference between spring fashion and other seasons lies in the specific style, colors, fabrics, and trends that dominate during this time of year. Here are some key distinctions:
Colors and Prints:

Spring fashion often incorporates light, pastel shades such as blush pink, mint green, sky blue, and lavender. These colors evoke a sense of freshness and rejuvenation.
Floral prints are highly popular in spring fashion, symbolizing the blooming of flowers and nature's renewal.

Fabrics and Textures:

Spring fashion embraces lightweight fabrics such as cotton, linen, chiffon, and silk. These materials offer breathability and comfort in warmer weather.
Sheer fabrics and lace details are often seen in spring clothing, adding a feminine and delicate touch.

Silhouettes and Styles:

Spring fashion tends to feature more relaxed and flowy silhouettes, allowing for ease of movement and comfort.
Dresses, skirts, and shorts become prominent as people embrace the warmer weather and show more skin.
Layering becomes lighter and more strategic, with the focus shifting from heavy coats and sweaters to lightweight cardigans and jackets.

Footwear and Accessories:

Spring fashion introduces open-toe shoes, sandals, and sneakers as people transition from boots and closed-toe shoes.
Accessories such as straw hats, sunglasses, and lightweight scarves are popular for both style and sun protection.

Overall Mood and Theme:

Spring fashion reflects a sense of renewal, optimism, and vibrancy. The clothing choices often align with the desire for a fresh start and a more relaxed, carefree attitude.
It's important to note that fashion trends in general and spring fashion trends 2023, in particular, can vary by region and personal style preferences. Additionally, these distinctions are not fixed rules but rather general observations based on the common trends and influences in spring fashion. Fashion is highly subjective, and individuals can choose to embrace or adapt these trends according to their own tastes and needs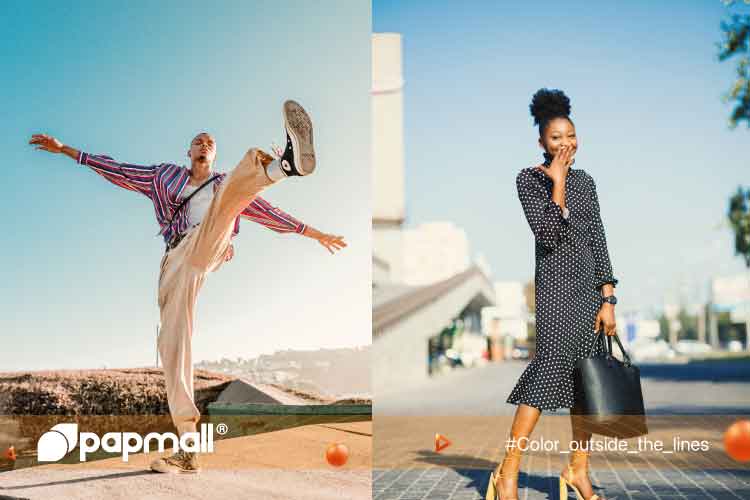 Fashion is highly subjective, and individuals can choose to embrace or adapt these trends according to their own tastes and needs.
Unique Styles Of Spring Fashion Trends 2023
Spring fashion offers a range of unique styles that capture the essence of the season. Here are a few examples:
Bohemian/Boho Chic: This style embraces a free-spirited and eclectic aesthetic, featuring flowing maxi dresses, embroidered details, fringe, floral prints, and layered accessories like statement jewelry and floppy hats.
Minimalist: A minimalist approach focuses on clean lines, neutral colors, and simple silhouettes. This style emphasizes quality over quantity, with wardrobe staples like tailored blazers, crisp white shirts, high-waisted trousers, and sleek accessories.
Sporty/Casual: A sporty or casual style that combines comfort and functionality. It includes athleisure wear, such as leggings, joggers, sneakers, and oversized hoodies, as well as sporty-inspired dresses, jumpsuits, and track pants paired with fashion-forward sneakers.
Retro/Vintage: Drawing inspiration from past decades, retro and vintage styles bring nostalgic elements to spring fashion. Think flared jeans, polka dots, bold patterns, oversized sunglasses, headscarves, and vintage-inspired dresses or blouses.
Artistic/Avant-Garde: This style celebrates creativity and individuality, often incorporating bold colors, asymmetrical cuts, unconventional silhouettes, and avant-garde designs. It's about pushing boundaries and making a statement through unique fashion choices.
Sustainable/Ethical Fashion: With a growing focus on sustainability, ethical fashion styles emphasize eco-friendly materials, fair trade practices, and conscious consumption. This can include upcycled garments, organic fabrics, slow fashion principles, and supporting ethical fashion brands.
Remember, spring fashion trends 2023 are highly personal, and individuals can mix and match styles to create their own unique looks. These examples provide a starting point for exploring different aesthetics and finding a style that resonates with your individual preferences and personality.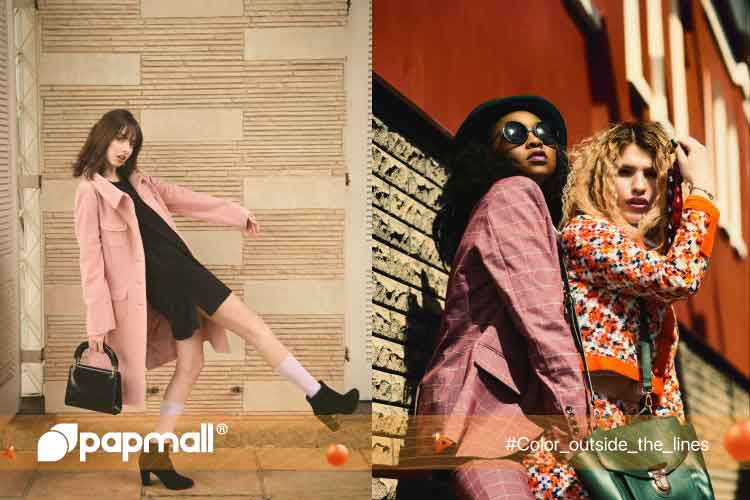 Spring fashion trends 2023 are highly personal, and individuals can mix and match styles to create their own unique looks.
Type Of Clothes Are The Most Seen When It's Spring Season?
During the spring season, certain types of clothing are commonly seen due to the weather and style preferences. Here are some examples:
Dresses: Spring is known for an abundance of dresses, ranging from flowing maxi dresses to shorter sundresses. Light, breathable fabrics like cotton, linen, and chiffon are popular choices. Floral prints, pastel colors, and vibrant patterns often dominate spring dress styles.
Tops: Tops for spring tend to be lighter and more airy. You'll find options such as blouses, t-shirts, camisoles, and lightweight sweaters. Fabrics like cotton, silk, and lightweight knits are common. Pastel shades, stripes, and floral patterns are popular in spring tops.
Bottoms: Spring brings forth various bottom options. Jeans in lighter washes, cropped pants, leggings, and skirts (such as A-line, midi, or pencil skirts) are commonly worn. Flowy and breathable fabrics, along with playful prints or solid pastel colors, are often seen in spring bottoms.
Lightweight Outerwear: As temperatures fluctuate during spring, lightweight outerwear pieces are essential. Trench coats, lightweight jackets, cardigans, and blazers are popular choices. These layers provide both style and functionality, and they can be easily added or removed as needed.
Footwear: Spring footwear includes options like ballet flats, sandals, loafers, sneakers, and ankle boots. They offer comfort and versatility for transitioning weather. Lighter colors, breathable materials, and open-toe designs are commonly seen in spring shoe styles.
Accessories: Spring accessories complement seasonal outfits. You'll find items such as sunglasses, straw hats, lightweight scarves, crossbody bags, statement earrings, and delicate necklaces. They add a finishing touch to spring looks and help protect against the sun.
Remember that fashion trends and personal style preferences can vary. The most common spring clothing items may differ based on factors like climate, cultural influences, and individual taste. Adapt your wardrobe choices to suit your unique style and the specific demands of your springtime activities and environment.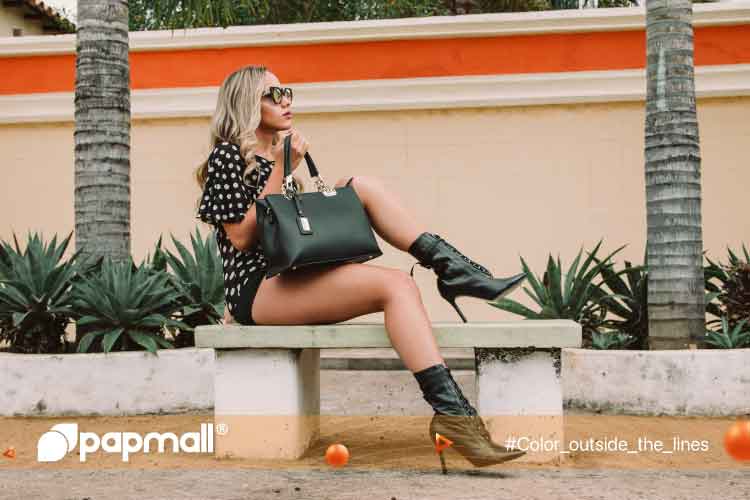 Spring fashion, from retro vibes to sustainable choices, alluring cutouts to vibrant colors, there's a style to suit every taste.
Exploring The Hottest Bathing Suit Trends For 2023
Get ready to dive into the hottest bathing suit trends of 2023. As the new year begins, it's time to explore the latest swimwear styles that will elevate your summer look. From retro-inspired designs to sustainable choices, bold colors to alluring cutouts, there's something for everyone to make a splash this year.
Retro Revival: Channel the past with high-waisted bottoms, vintage prints, and playful ruffles. Embrace nostalgia and sophistication in your swimwear.
Sustainable Swim: Make an eco-friendly statement with swimwear made from recycled materials and organic fabrics. Look stylish while supporting the environment.
Cutouts and Mesh Details: Add allure and modernity with strategic cutouts and mesh patterns. These details offer a playful peekaboo effect for a statement look.
Vibrant Colors and Prints: Radiate energy with bold and vibrant colors like tropical hues and electric neons. Express your personality with playful animal prints and eye-catching patterns.
Welcome 2023 with a revamped swimwear collection that embraces the hottest bathing suit trends. From retro vibes to sustainable choices, alluring cutouts to vibrant colors, there's a style to suit every taste. Make waves and enjoy the summer in fashion-forward swimwear that reflects your unique style.
In conclusion, exploring the spring fashion trends of 2023 promises an exciting and diverse range of styles. From vibrant colors and bold patterns to sustainable and eco-friendly materials, the upcoming season brings a fresh perspective to the fashion landscape. Whether it's embracing oversized silhouettes, experimenting with innovative textures, or adorning oneself with statement accessories, spring fashion trends 2023 offers endless opportunities for self-expression and sartorial creativity.
FAQs
What type of clothes do we wear in the spring season?
In the spring season, people often opt for clothing that reflects the transition from winter to warmer weather. Here are some common types of clothes that are popular during spring:
Light layers: Spring weather can be variable, so it's common to wear light layers that can be added or removed as needed. This might include cardigans, lightweight sweaters, or jackets.
T-shirts and blouses: As temperatures start to rise, people often switch to wearing t-shirts and blouses in breathable fabrics. These can be paired with jeans, skirts, or shorts.
Dresses and skirts: Spring is a great time to embrace dresses and skirts. Flowy, lightweight fabrics like cotton or linen are popular choices, and floral patterns are often associated with the season.
Jeans and pants: Spring weather can still be cool, so jeans and pants are practical options. Opt for lighter washes or pastel colors to align with the season.
Lightweight outerwear: In the early days of spring or during cooler evenings, lightweight outerwear like trench coats, denim jackets, or windbreakers can provide some warmth and style.
Footwear: Transitioning from winter boots, people often switch to lighter footwear options such as sneakers, flats, sandals, or ankle boots.
It's important to note that specific clothing choices may vary depending on your geographical location and personal style preferences.