Discovering the latest captivating women's fashion trends 2023, how trends involve over time, and the importance of keeping up to date with them to improve your business's performance. From bold colors and patterns to tech-inspired fashion, stay ahead of the curve with our insightful guide to the current world of fashion.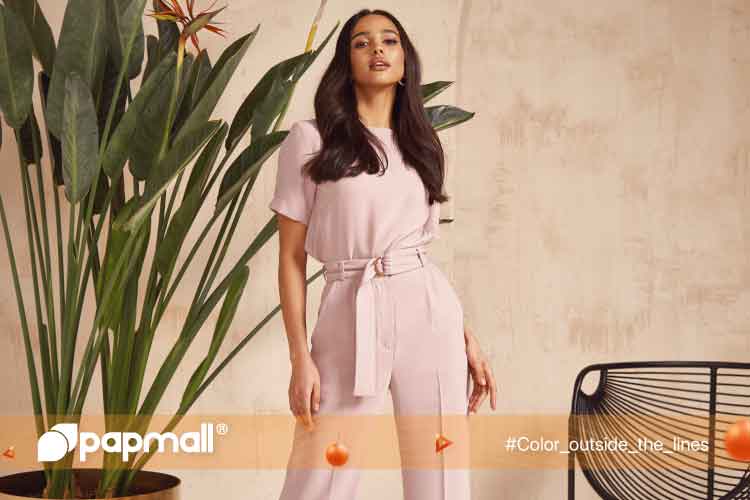 Women's fashion trends 2023.
Why It Is Important To Keep Up With The Latest Fashion Trends 2023?
Keeping up with the latest fashion trends can be important for several reasons:
Personal Style Expression: Fashion allows individuals to express their unique personality and style. Keeping up with trends enables you to explore new styles, experiment with different looks, and find inspiration to create outfits that align with your personal taste.
Relevance and Social Acceptance: Fashion trends reflect the current cultural and social climate. By staying up-to-date, you can feel more connected to the world around you and engage in conversations about current fashion. It helps you maintain a sense of relevance and social acceptance within your peer group or community.
Professional and Business Advantages: In certain industries, maintaining a fashionable and polished appearance is essential. Following fashion trends can be beneficial for professionals working in fashion, beauty, media, or creative fields, as it demonstrates awareness of industry standards and keeps you updated on client preferences and expectations.
Shopping and Retail Experience: Fashion trends heavily influence what is available in stores and online. By being aware of current trends, you can make informed shopping decisions, find clothing items that are in demand, and curate a wardrobe that aligns with the current fashion landscape.
Inspiration and Creative Growth: Fashion trends serve as a source of inspiration for designers, artists, and creatives. They push the boundaries of design, introduce new concepts and techniques, and fuel creative growth. Following trends can expand your creative horizons and provide fresh ideas for your own artistic endeavors.
Consumer Influence: As a consumer, your preferences and choices have an impact on the fashion industry. By keeping up with trends, you can make informed purchasing decisions, support brands that align with your values, and contribute to the growth and evolution of the fashion market.
It's important to note that while following fashion trends can be exciting and enjoyable, it's equally important to embrace your individuality and wear what makes you feel confident and comfortable. Fashion trends should serve as inspiration rather than strict rules, allowing you to express yourself authentically while incorporating elements of the latest styles that resonate with you.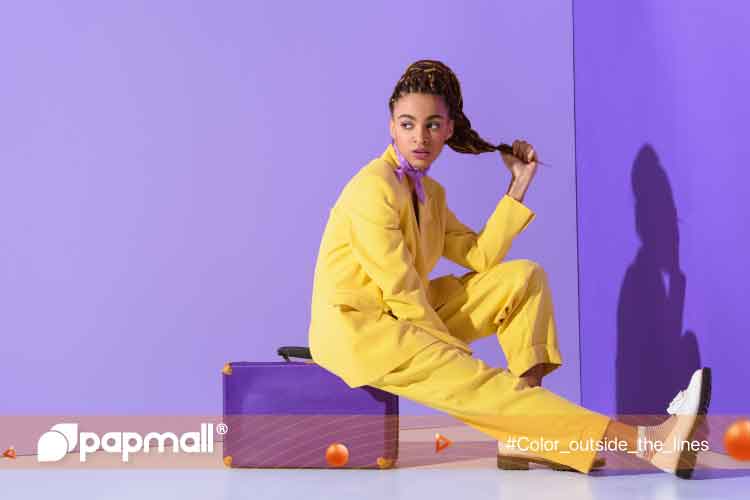 By staying up-to-date, brands can connect to everyone's current topics and be engaged in conversations about fashion.
The Dynamic Nature Of Fashion And How Trends Evolve Over Time?
The dynamic nature of fashion refers to its ever-changing and fluid characteristics, where trends continuously evolve over time. Fashion is not static; it adapts and responds to various influences, including societal, cultural, economic, technological, and artistic factors. Here's an explanation of the dynamic nature of fashion and how trends evolve over time: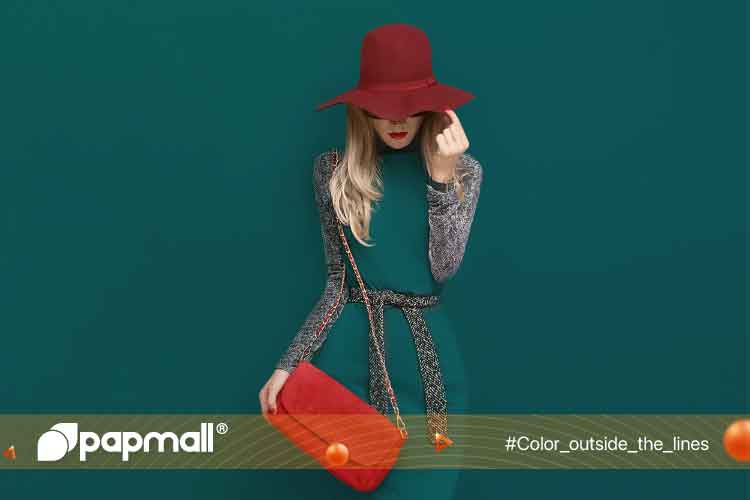 Fashion is not static; it adapts and responds to various influences
Cultural and Societal Influences:

Fashion trends are often influenced by cultural movements, historical events, and societal shifts. They reflect the values, attitudes, and aspirations of a particular time and place.
Changes in social norms, gender roles, and diversity have a significant impact on fashion trends, leading to the emergence of new styles and aesthetics.

Runway and Designer Influence:

High-fashion runways play a crucial role in setting the tone for upcoming trends. Designers showcase their collections, which often serve as a source of inspiration for other brands and the mass market.
Fashion designers and fashion houses shape trends through their creativity, vision, and ability to anticipate consumer desires. Their innovative designs and experimentation drive the evolution of fashion.

Street Style and Subcultures:

Street style and subcultures have a profound impact on fashion trends. Individuals express their personal style, mixing high fashion with streetwear, and influencing mainstream fashion.
Subcultures, such as punk, hip-hop, and grunge, have historically influenced fashion trends by challenging conventional norms and introducing new aesthetics and attitudes.

Globalization and Digital Media:

Globalization and the rise of digital media have accelerated the pace of fashion trends. Social media platforms, fashion blogs, and online influencers disseminate trends instantaneously, reaching a vast audience.
Consumers now have access to global fashion trends and are more informed, which leads to faster adoption and evolution of trends.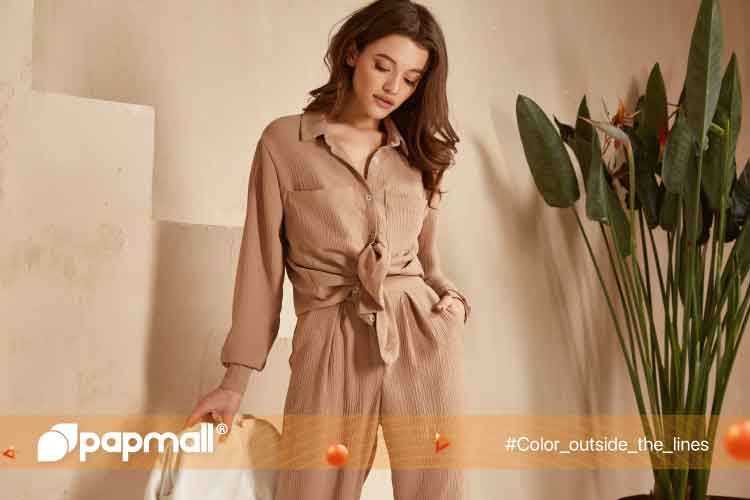 Understanding the dynamic nature of fashion helps brands appreciate the ever-changing nature and the continuous evolution of trends over time.
Trend Forecasting:

Trend forecasting agencies play a vital role in analyzing consumer behavior, cultural shifts, and industry insights to predict future fashion trends. Their reports help designers, brands, and retailers anticipate and plan for upcoming trends.
Fashion forecasting combines data analysis, market research, and trend analysis to identify emerging styles, colors, fabrics, and silhouettes.

Evolution and Reinterpretation:

Fashion trends evolve through reinterpretation and reinvention. Previous trends often resurface with a modern twist, as designers draw inspiration from the past and reimagine them for the present.
Influences from art, architecture, music, film, and popular culture also contribute to the evolution of fashion trends, as they reflect the broader creative landscape.
Overall, the dynamic nature of fashion stems from its ability to adapt, transform, and respond to various influences. Trends evolve as they are influenced by cultural shifts, designer creativity, subcultures, consumer preferences, and the interconnectedness of the global fashion industry. Understanding the dynamic nature of fashion helps us appreciate its ever-changing nature and the continuous evolution of trends over time.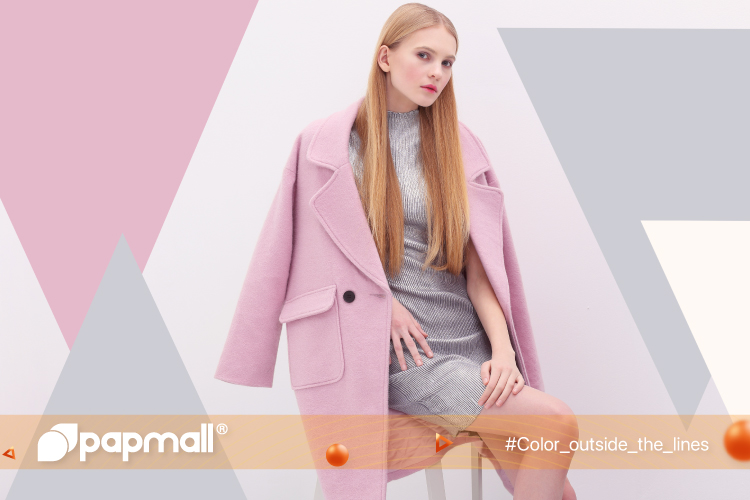 Bold colors, and saturated hues, as well as playful prints and patterns, are expected to raising this year as women's fashion trends 2023.
Women's Fashion Trends 2023
a general overview of fashion trends that have been observed in recent years and may continue to influence women's fashion in 2023:
Sustainable and Ethical Fashion: The demand for sustainable and ethical fashion continues to grow. Consumers are increasingly conscious of the environmental and social impact of their clothing choices. Expect to see more eco-friendly materials, fair trade practices, and transparent supply chains in women's fashion.
Oversized and Relaxed Silhouettes: Comfort and ease have become key considerations in fashion. Oversized and relaxed silhouettes, such as wide-leg pants, oversized blazers, and loose-fitting dresses, have gained popularity. Women are embracing more fluid and comfortable clothing options.
Bold Colors and Patterns: Vibrant colors and eye-catching patterns have been prominent in recent fashion trends. Expect to see bold and saturated hues, as well as playful prints and patterns that make a statement.
Gender-Fluid and Unisex Fashion: Gender-neutral fashion is becoming increasingly prevalent. Blurring the lines between traditional men's and women's clothing, unisex designs and gender-fluid styles are gaining popularity, allowing for greater self-expression and inclusivity.
Sustainable Activewear: The athleisure trend continues to thrive but with a focus on sustainability. Expect to see eco-friendly activewear made from recycled materials, as well as versatile pieces that seamlessly transition from workout to everyday wear.
Tech-Inspired Fashion: With advancements in technology, fashion is incorporating innovative elements. Expect to see the integration of wearable tech, smart fabrics, and functional features in women's clothing, merging fashion and technology in new and exciting ways.
Remember that these are general trends observed in recent years and may evolve or change by 2023. It's essential to stay updated with the latest fashion news, runway shows, and trend reports from reliable sources to have a comprehensive understanding of women's fashion trends for 2023.
FAQs
What are the current trends in women's fashion?
Here are a few general trends that have been prominent:
Oversized Silhouettes: Oversized clothing has gained popularity, with relaxed and loose-fitting silhouettes dominating both casual and formal wear. This includes oversized blazers, shirts, sweaters, and trousers.
Athleisure: The athleisure trend continues to thrive, with the blending of athletic and leisurewear. Comfortable and sporty pieces like leggings, joggers, hoodies, and sneakers are often incorporated into everyday outfits.
Sustainable Fashion: There has been an increasing emphasis on sustainable fashion, with a focus on eco-friendly materials, ethical production practices, and conscious consumption. This includes the use of organic fabrics, recycled materials, and the rise of secondhand and vintage fashion.
Bold Colors and Prints: Vibrant and bold colors have made a comeback, with eye-catching hues and playful prints being popular choices. Animal prints, floral patterns, and geometric designs have been particularly trendy.
Statement Sleeves: Sleeves have taken center stage, with puffy sleeves, bishop sleeves, bell sleeves, and other exaggerated sleeve styles making a statement in dresses, tops, and blouses.
Elevated Basics: Minimalist and elevated basics have gained popularity, with a focus on quality fabrics, clean lines, and timeless designs. Wardrobe staples like white shirts, trench coats, and tailored trousers are reimagined with modern twists.
Sustainable Footwear: Similar to sustainable fashion, there has been a growing demand for eco-friendly footwear options. Vegan leather, recycled materials, and ethically produced shoes have become more prevalent.
Gender-Fluid Fashion: Gender-fluid and gender-neutral fashion trends have been on the rise, with a focus on breaking traditional gender norms and offering more inclusive and diverse clothing options.
These are just a few trends that have been observed in recent years. Fashion is subjective and personal, so individual preferences and regional variations can significantly influence current trends. To stay up to date with the latest fashion trends, I recommend following fashion magazines, blogs, social media influencers, and fashion retailers, as they often provide insights and inspiration for current styles.
What fashion style is in right now?
As of my last update in September 2021, some fashion styles that were popular at that time include:
Minimalist: Clean lines, neutral colors, and simple silhouettes characterize the minimalist style. This style focuses on streamlined, understated looks with an emphasis on quality materials and precise tailoring.
Streetwear: Streetwear blends casual and athletic elements with urban-inspired fashion. It often includes oversized hoodies, graphic T-shirts, sneakers, and sportswear-inspired pieces.
Bohemian: The bohemian or boho style embraces a free-spirited and eclectic aesthetic. It incorporates flowing dresses, floral prints, fringes, and accessories like floppy hats, layered jewelry, and suede or leather accents.
Retro/Vintage: Retro and vintage-inspired styles draw inspiration from different eras such as the '70s, '80s, and '90s. This style often includes high-waisted jeans, wide-leg trousers, vintage band T-shirts, denim jackets, and statement accessories from specific time periods.
Sustainable Fashion: With a growing emphasis on sustainability, eco-friendly fashion has gained popularity. This includes clothing made from organic or recycled materials, secondhand and vintage pieces, and brands focused on ethical and transparent production practices.
Athleisure: The athleisure trend blurs the lines between athletic wear and casual fashion. It combines comfortable and functional pieces like leggings, joggers, sneakers, and sports bras with everyday outfits.
Romantic/Feminine: The romantic or feminine style embraces delicate fabrics, lace, ruffles, and soft colors. Flowing maxi dresses, floral prints, and feminine details like bows and frills are often featured in this style.
Gender-Fluid Fashion: Gender-fluid fashion challenges traditional gender norms by offering clothing options that can be worn by individuals of any gender. It focuses on inclusivity and diversity by blurring the boundaries between masculine and feminine aesthetics.
It's important to note that fashion trends are constantly evolving, and new styles emerge over time. The current fashion landscape may have shifted since my last update. To stay up to date with the latest fashion styles, I recommend following fashion influencers, browsing fashion magazines, and exploring online fashion platforms that showcase current trends.