THE ONE DEAL TO HAVE IT ALL
After helping our first 100 vendors witness consistent rises in sales, papmall® decided it was time we share this opportunity with other freelancers who have continued to put their trust in us.
As long as you registered as a merchant on papmall, rest assured these unmatched benefits awaits you:
Waived platform fee from June 15th through December 31st, 2023
Free display adverts to increase your online presence
Quick customer service to fill your service gaps
Free, effective SEO techniques to market your offerings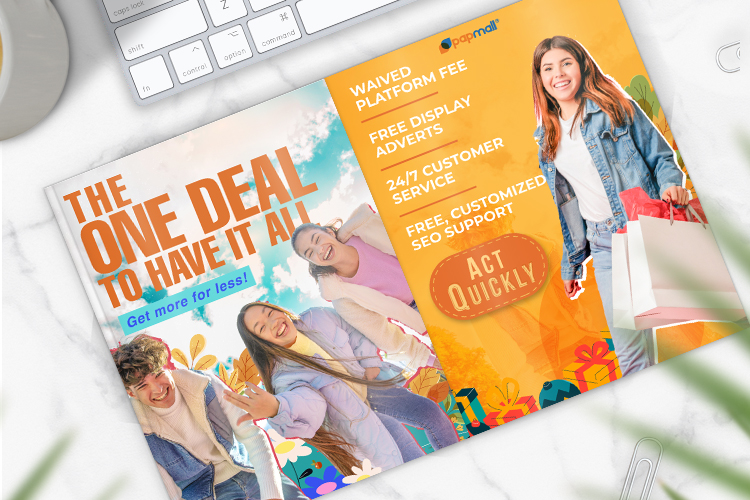 THE ONE DEAL TO HAVE IT ALL
It's like a dream come true to make high-quality products and services accessible. However, there is a chance that you will draw in clients who may not value what you have to offer.
Fear not, for papmall® has the answer. Following the first promotion, we present a 5.9% commission fee discount for the next six months, empowering you to easily attract quality leads without compromising your worth.
But wait, there's more! Our dedicated team stands by round the clock, ensuring swift and helpful responses to inquiries and concerns, leaving a mark of excellence on your brand.
With our meticulous push advertising and tailor-made SEO strategies, your store will shine amidst the crowded digital landscape, captivating hearts and wallets alike.
Get more visibility, generate more prospects, and ultimately more sales – all for less today!