Discover the latest shoe trends 2023 and step up your style game with our comprehensive guide. Explore the must-have shoe styles, from sneakers to heels, and uncover the vibrant colors, prints, and materials that will dominate the fashion scene. Stay ahead of the curve with insights into the hottest footwear choices for the year. 
Firstly, let's go find out about the latest shoe color and vibrant trends 2023.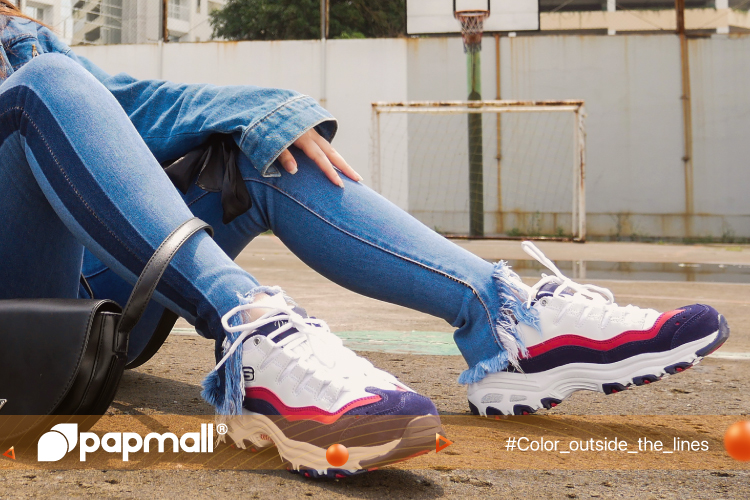 The shoe trends 2023 reflect not only the current favored shoe styles but also how overall fashion has developed.
Colors And Prints In Shoe Trends 2023
When it comes to colors and prints in shoe trends 2023, there will be a range of exciting options to choose from. Here's a more detailed exploration of the color palettes and prints that are expected to be popular:
Vibrant Hues:

Get ready to make a bold statement with vibrant and eye-catching colors. In 2023, expect to see a surge in vibrant hues like electric blue, vibrant yellow, fiery red, and energetic fuchsia. These colors will inject a burst of energy into your footwear choices, allowing you to stand out from the crowd.

Pastel Palette

: For those who prefer a softer and more delicate aesthetic, pastel shades will continue to be a popular choice in 2023. Soft pinks, baby blues, mint greens, and lilacs will create a dreamy and ethereal vibe. These pastel hues offer versatility and can easily be paired with various outfits, adding a touch of femininity and elegance to your shoe collection.

Metallic Magic:

Metallic finishes will shine bright in 2023, adding a touch of glamour and sophistication to your footwear. Whether it's shiny silver, gleaming gold, or lustrous rose gold, metallic shoes will be a trendy choice for both casual and formal occasions. These metallic accents can elevate any outfit and give it a modern and futuristic twist.

Animal Prints

: Animal prints will continue to roar in 2023, offering a wild and adventurous touch to shoe designs. Leopard, zebra, and snakeskin patterns will dominate the fashion scene, allowing you to unleash your inner fashion predator. Whether incorporated as accents or used as the main design element, these prints will add a fierce and bold personality to your footwear.

Abstract and Geometric Prints:

In addition to animal prints, abstract and geometric patterns will make a significant impact in 2023 shoe trends. Bold geometric shapes, asymmetrical designs, and abstract graphics will create visually striking shoes that push the boundaries of conventional fashion. These unique prints will instantly elevate your style and serve as a conversation starter.
By embracing these color palettes and prints in your shoe choices for 2023, you can add flair, personality, and a touch of excitement to your overall look. Whether you prefer vibrant hues, delicate pastels, metallic finishes, or bold prints, there will be something for everyone to step into style with confidence.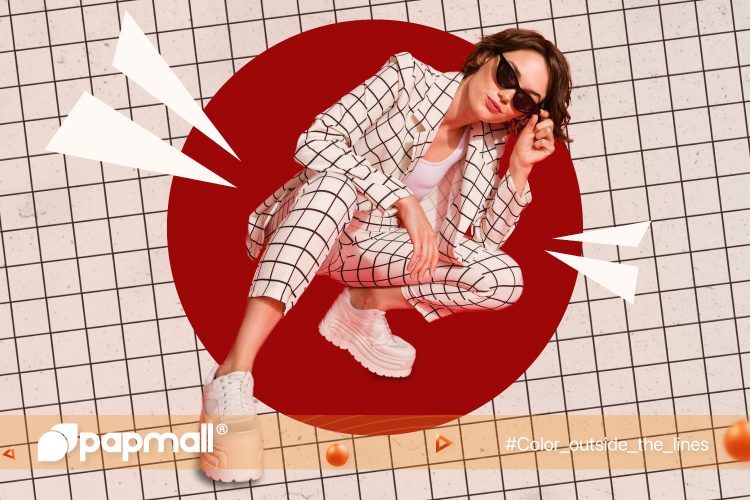 By embracing the shoe trends 2023, brands can catch up with the current favored fashion styles of the target market.
Materials And Textures In Shoe Trends 2023
When it comes to materials and textures in shoe designs for 2023, there will be a variety of options that offer both aesthetic appeal and functional benefits. Here's a more detailed exploration of the materials and textures that are expected to be prominent:
Leather:

Whether it's smooth and polished leather or textured variations like embossed or perforated leather, this material adds a luxurious and refined touch to footwear. Leather shoes are known for their longevity and ability to elevate any outfit, making them a staple in many wardrobes.

Suede:

With its soft and velvety texture, suede lends a touch of elegance and sophistication to footwear. Suede shoes often have a more relaxed and casual vibe compared to their leather counterparts, making them suitable for both everyday wear and special occasions. The texture of suede adds visual interest and depth to shoe designs, enhancing their overall appeal.

Mesh:

Mesh offers breathability and lightweight comfort, making it ideal for athletic shoes and sneakers. It allows air to circulate, keeping your feet cool and dry during physical activities. Mesh detailing and panels can also add a contemporary and stylish touch to shoe designs, giving them a modern and sporty aesthetic.

Knit:

Known for their flexibility and comfort, knit shoes offer a snug and sock-like fit. They provide breathability and adaptability, allowing the shoes to conform to the shape of your feet. Knit uppers often have a sleek and minimalist appearance, offering a modern and streamlined look. Additionally, knit patterns and textures can add visual interest and create unique design elements in footwear.

Innovative Fabrications:

These may include recycled materials, sustainable fabrics, and new technologies that enhance the performance and sustainability of shoes. Additionally, advancements in shoe technology may introduce materials with enhanced cushioning, flexibility, or water resistance, improving both comfort and functionality.
By incorporating these materials and textures in shoe designs for 2023, you can enjoy the benefits of both aesthetics and functionality. Whether it's the timeless appeal of leather, the plush texture of suede, the breathability of mesh, the flexibility of knit, or the innovation of sustainable fabrications, each material offers unique qualities that enhance the overall appeal and performance of the shoes.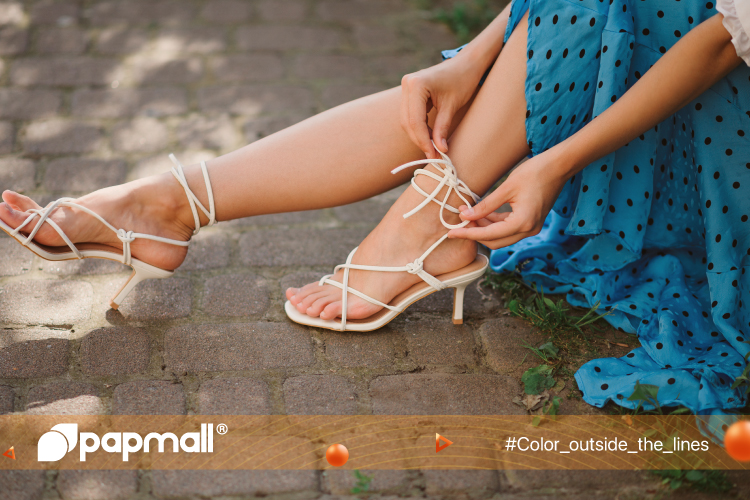 Incorporating both materials and textures, you can enjoy the benefits of both aesthetics and functionality in shoe fashion.
Unveiling the Top Shoe Trends 2023
Chunky Sneakers:

Chunky, "dad-style" sneakers have been popular in recent years and may continue to be shoe trends 2023. These sneakers often feature oversized soles and bold, retro-inspired designs.

Platform Shoes:

Platform shoes, including platform sneakers, sandals, and boots, have made a comeback in recent years. The trend is likely to continue, with platforms adding height and a bold statement to various shoe styles.

Strappy Sandals:

Strappy sandals, especially with square-toe designs, have gained popularity. They offer a minimalist and sleek look and can be styled with both casual and dressy outfits.

Mules:

Mules, which are slip-on shoes with open backs, have been trending for their ease and versatility. Whether in flat or heeled versions, mules provide a chic and effortless style option.

Pointed-Toe Flats:

Pointed-toe flats have become a staple for their timeless and sophisticated appeal. They can be worn for both formal and casual occasions, adding a touch of elegance to any outfit.

Retro-Inspired Footwear:

Vintage and retro-inspired footwear styles have been prominent in recent years. This includes designs inspired by the '90s, '80s, and earlier decades, such as jelly sandals, Mary Janes, and classic sneakers.

Sportswear:

Sportswear brands and luxury fashion houses have collaborated on athletic footwear collections, leading to the introduction of innovative designs, materials, and colorways. This fusion of style and performance has contributed to the prominence of sportswear-inspired shoes in the fashion industry.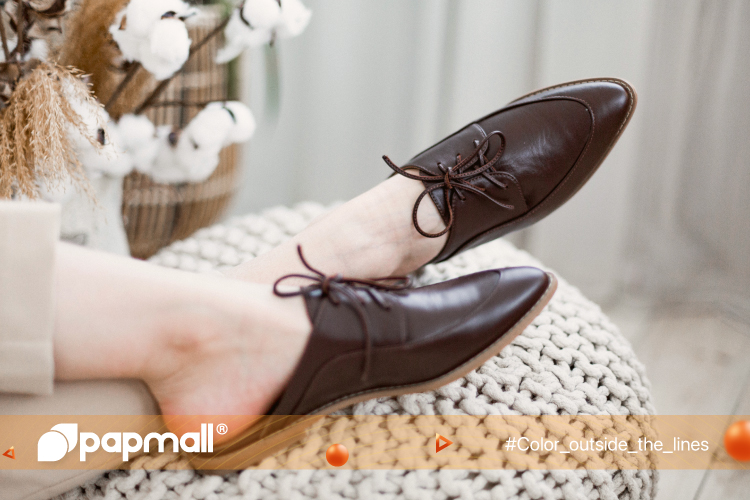 It's always best to choose shoes that align with your own taste and comfort. 
Remember, trends can vary by region, personal style, and individual preferences. It's always best to choose shoes that align with your own taste and comfort. Stay updated with fashion magazines, websites, and influencers for the most current information on shoe trends as 2023 approaches.
FAQs
Are Mary Jane shoes in style 2023?
Mary Jane shoes have been a classic and popular footwear style for many years. Their characteristic features include a low-cut or closed toe, a strap across the instep, and a low or medium heel. Mary Jane shoes offer a versatile and feminine look that can be dressed up or down depending on the occasion.
While trends can evolve over time, Mary Jane shoes have shown a timeless quality and have been consistently worn by individuals seeking a classic and retro-inspired style. Their popularity transcends specific seasons or years, making them a wardrobe staple for many.
To determine whether Mary Jane shoes will be in style in 2023, it's best to consult fashion magazines, runway shows, and online sources for the most up-to-date information. These sources can provide insights into current and upcoming footwear trends, including whether Mary Jane shoes have been incorporated into the latest collections or are being embraced by influential designers.
Remember, personal style and preference also play a significant role in fashion choices. If you enjoy the look and feel of Mary Jane shoes and they align with your aesthetic, there's no reason why you can't wear them with confidence and create fashionable outfits that reflect your unique style.
What shoes are on trend in summer 2023?
Here are some shoe styles that have traditionally been popular during summer:
Strappy Sandals:

Strappy sandals, including gladiator sandals, continue to be a classic and versatile choice for summer. They offer a comfortable and breezy option that can be paired with various outfits, from casual to dressier ensembles.

Espadrilles:

Espadrilles are lightweight and comfortable shoes that feature a woven or braided jute sole. They come in various styles, including wedge heels, flats, and slip-ons. Espadrilles add a touch of casual elegance to summer outfits and are often associated with a beachy or bohemian aesthetic.

Platform Sandals:

Platform sandals have been popular in recent years and may continue to be a trend in summer 2023. They offer extra height and elevate your look while still providing comfort. Platform sandals come in various styles, such as flatforms, wedge platforms, or chunky platform heels.

Slide Sandals:

Slide sandals are simple and easy-to-wear shoes characterized by a single wide strap that covers the foot. They are effortless to slip on and off and are available in different materials and designs, ranging from minimalist to embellished options.

Chunky Sneakers:

Chunky sneakers, also known as "dad shoes" or "ugly sneakers," have been popular in recent years and may still be on-trend in summer 2023. They offer a sporty and retro-inspired look, adding a touch of urban street style to casual outfits.
Remember that fashion trends can vary and individual preferences play a significant role in determining what is considered on-trend. It's always a good idea to explore different styles, try on various options, and select shoes that align with your personal style and comfort.
What is the meaning of shoes in English?
In English, the term "shoes" refers to a type of footwear that covers and protects the feet. Shoes are typically made of various materials, such as leather, fabric, or synthetic materials, and they come in different styles, designs, and sizes to accommodate different purposes and preferences.
Shoes serve both functional and fashion purposes. Functionally, they provide support, comfort, and protection for the feet while walking, running, or engaging in various activities. They help shield the feet from potential hazards and offer stability and traction on different surfaces.
From a fashion standpoint, shoes are an essential accessory that can complement and enhance an individual's overall style and outfit. They come in a wide range of styles, including sneakers, sandals, boots, flats, heels, and more, catering to different occasions and fashion preferences.
In summary, shoes are a type of footwear that combines functionality and fashion, providing protection, support, and style for the feet.