Discover the fashion trends that will shape the year 2024. From bold color palettes to innovative silhouettes, this fashion forecast provides insights into what's to come. Stay ahead of the curve and embrace the future of fashion with our comprehensive guide to the latest trends, styling tips, and must-have pieces for a truly fashion-forward year.
Fashion Trend Forecast 2024
Some general insights into the fashion trend forecast 2024 that have been observed in recent years. These can give you an idea of the direction fashion has been moving and inspire your own fashion choices for the future. Here are a few trends that have been prominent in women's fashion:
Sustainable and Ethical Fashion: The focus on sustainability and ethical practices in the fashion industry is expected to continue growing. More brands are incorporating eco-friendly materials, adopting fair trade practices, and promoting transparency in their supply chains.
Bold Colors and Patterns: Vibrant and bold color palettes have been popular recently, and this trend will likely continue. Expect to see eye-catching colors and playful patterns that make a statement.
Retro and Vintage Vibes: Nostalgia for past eras has heavily influenced fashion trends, with styles from the '70s, '80s, and '90s making comebacks. Vintage-inspired silhouettes, prints, and accessories are likely to continue being popular.
Comfortable and Functional Fashion: The rise of athleisure and the increased demand for comfortable clothing has reshaped women's fashion. Expect to see more functional and versatile pieces that prioritize comfort without sacrificing style.
Sustainable and Innovative Fabrics: As sustainability becomes more important, expect to see the use of innovative and eco-friendly fabrics. These can include materials like recycled polyester, organic cotton, hemp, and innovative plant-based fibers.
Remember, fashion trends can vary greatly depending on personal style, cultural influences, and individual preferences. It's always a good idea to embrace trends that resonate with your own sense of style and make you feel confident and comfortable.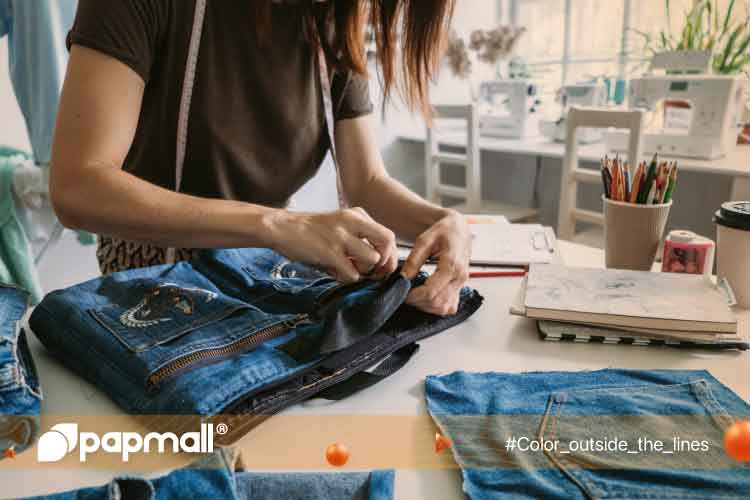 The fashion trend forecast 2024 will focus on retro vibes from the 70s, 80s, and 90s styles.
Why Do We Have To Conduct The Fashion Trend Forecast 2024?
Fashion trend forecasting in general and fashion trend forecast 2024, in particular, serves several purposes in the fashion industry:
Anticipating Consumer Demand: Trend forecasting helps designers, brands, and retailers understand what consumers are likely to desire and purchase in the future. By analyzing consumer behavior, market research, and cultural influences, trend forecasters can predict upcoming trends and help businesses align their offerings with consumer preferences.
Planning Design and Production: Fashion brands and designers work on collections several months in advance. Trend forecasting provides valuable insights that enable them to plan their designs, fabrics, colors, and styles accordingly. It helps them stay ahead of the competition and create products that are in line with future trends.
Retail Buying and Inventory Management: Trend forecasting helps retailers make informed decisions about their inventory. By understanding future trends, they can stock up on the right styles and quantities to meet consumer demand. This reduces the risk of overstocking or understocking certain products, leading to more efficient inventory management and increased sales.
Marketing and Branding Strategies: Trend forecasts provide guidance for fashion brands in terms of marketing campaigns, brand positioning, and storytelling. Brands can align their messaging and visuals with upcoming trends, creating a cohesive and relevant brand image that resonates with their target audience.
Influencing Consumer Behavior: Trend forecasts have the power to shape consumer behavior by setting the tone for what is considered fashionable and desirable. When consumers are exposed to trend predictions through media, influencers, and advertising, they may be more likely to adopt and embrace those trends, thereby driving demand for related products.
Global and Industry Insights: Trend forecasting involves analyzing cultural, social, economic, and technological factors that impact the fashion industry on a global scale. It provides valuable insights into shifts in consumer preferences, and emerging markets, sustainability initiatives, technological advancements, and more.
Overall, the fashion trend forecast 2024 helps businesses make informed decisions, stay relevant, and meet consumer demands. It serves as a tool for creativity, innovation, and strategic planning within the dynamic and ever-evolving fashion industry.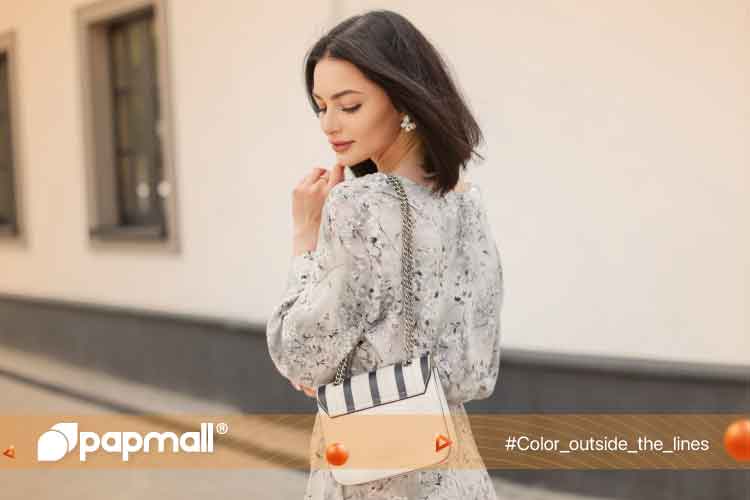 Figuring out the fashion trend forecast 2024 helps brands prepare for the design of their soon-to-be-released products.
How does The Fashion Trend Forecast Benefits Brands And Businesses?
Fashion trend forecasting provides several benefits to brands and businesses in the fashion industry:
Product Development: Trend forecasting helps brands and businesses stay ahead of the curve by providing insights into upcoming styles, colors, materials, and design elements that are predicted to be in demand. This information allows them to develop new products that align with consumer preferences and market trends.
Market Differentiation: By staying informed about fashion trends, brands can differentiate themselves from competitors. They can offer unique and innovative designs that resonate with consumers, helping them stand out in a crowded marketplace.
Inventory Management: Forecasting trends enable brands to plan their inventory and production schedules more effectively. They can anticipate which products will be popular and adjust their stock levels accordingly, reducing the risk of overstocking or understocking certain items.
Marketing and Branding: Trend forecasts provide valuable insights for marketing and branding strategies. Brands can align their messaging, visual aesthetics, and advertising campaigns with the anticipated trends, allowing them to create cohesive and relevant brand experiences that resonate with their target audience.
Consumer Engagement: Following fashion trends helps brands connect with consumers and build stronger relationships. By offering products that are in line with current trends, brands can appeal to the desires and aspirations of their target market, increasing consumer engagement and loyalty.
Retail Buying: For retailers, trend forecasting helps with buying decisions. They can stock their stores with products that are in line with the anticipated trends, improving their chances of meeting consumer demand and driving sales.
Global Insights: Trend forecasting provides valuable insights into global fashion movements, cultural shifts, and consumer behavior. This information helps brands and businesses expand into new markets and cater to diverse customer preferences around the world.
Decision Making: Trend forecasts provide data-driven insights that assist in decision-making across various business functions, including product development, pricing strategies, marketing campaigns, and brand positioning.
Overall, fashion trend forecasting allows brands and businesses to make informed decisions, create products that resonate with consumers, differentiate themselves in the market, and effectively plan their operations. It serves as a valuable tool for strategic planning, innovation, and staying relevant in the dynamic fashion industry.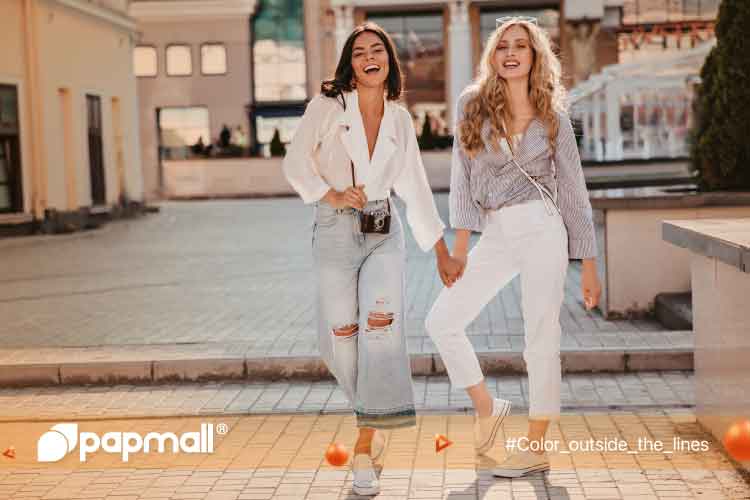 One of the most important benefits of the fashion trends forecast 2024 is market differentiation that brands can use to make their new products stand out from the crowd.
How Can We Predict The Upcoming Fashion Trend?
Predicting upcoming fashion trends in general and the fashion trend forecast 2024, in particular, involves a combination of research, analysis, and observation. While no method can guarantee accurate predictions, fashion trend forecasters use several approaches to identify potential trends. Here are some common methods used in trend prediction:
Runway Analysis: Fashion trend forecasters closely analyze designer runway shows and presentations during fashion weeks. They observe common themes, silhouettes, colors, and details across collections to identify emerging trends. They pay attention to influential designers and brands that often set the tone for upcoming styles.
Street Style and Influencers: Fashion forecasters monitor street style photography, fashion blogs, social media, and influential fashion personalities. They observe how people are interpreting and wearing current fashion, identifying emerging styles, and innovative combinations that may indicate future trends.
Consumer Behavior and Market Research: Trend forecasters conduct consumer surveys, analyze market data, and monitor purchasing patterns to understand consumer preferences and behaviors. This information helps identify shifts in consumer demands and predict potential trends.
Cultural and Social Influences: Forecasters pay attention to broader cultural and social factors such as art, music, film, politics, and societal changes. These influences can shape fashion trends as designers and brands draw inspiration from the cultural zeitgeist.
Trend Analysis Agencies: There are specialized trend analysis agencies that conduct in-depth research, track consumer behavior, and provide trend forecasting reports to businesses in the fashion industry. These agencies often employ a combination of data analysis, market research, and expert insights to identify emerging trends.
Color and Fabric Forecasts: Companies specializing in color and fabric trends release forecasts that predict the popular colors and fabrications for upcoming seasons. These forecasts can influence the choices made by designers, brands, and retailers.
Historical and Retro Revivals: Trends often cycle and resurface from the past. Trend forecasters study fashion history to identify styles that are likely to make a comeback or be reimagined in a modern context.
Technology and Innovation: Advancements in technology, new materials, and innovative design techniques can influence fashion trends. Forecasters keep an eye on technological advancements in textiles, manufacturing processes, and sustainability practices to predict their impact on fashion.
It's important to note that trend forecasting is not an exact science, and trends can emerge from unexpected sources. The fashion industry is dynamic and constantly evolving, so forecasters use a combination of data-driven analysis and intuition to predict potential trends.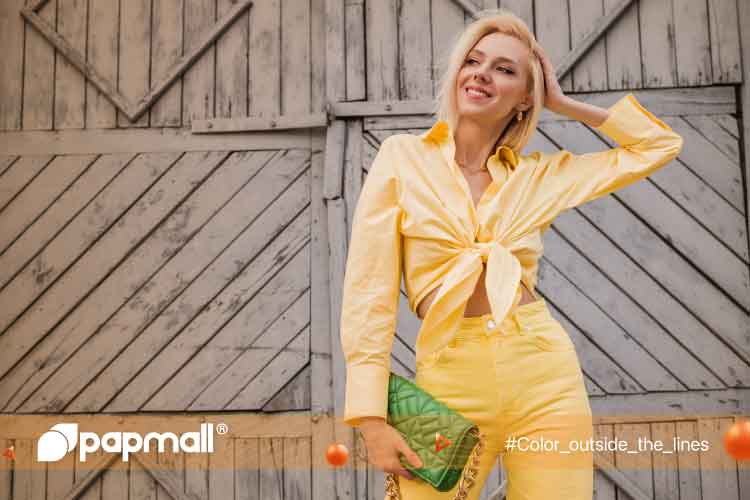 The fashion trends forecast 2024 can be conducted with several approaches, including monitoring street style photography, and influential fashion personalities.
It is challenging to provide an exact percentage of accuracy for fashion trend predictions as it can vary depending on the specific trend, timeframe, and the methods used for forecasting. Fashion is subjective and influenced by various factors, including cultural shifts, consumer preferences, and designer creativity, making it difficult to measure accuracy with precision.
While trend forecasting can provide valuable insights, it is always advisable for fashion businesses to conduct their own research, understand their target market, and consider their unique brand identity and customer preferences when making design and product decisions.
FAQs
How to do fashion trend research?
Fashion trend research involves gathering information and analyzing various sources to understand current and upcoming trends. Here are some steps to conduct fashion trend research:
Follow Fashion Magazines and Blogs: Subscribe to reputable fashion magazines and blogs to stay informed about the latest trends, runway shows, designer collections, and industry news. Publications like Vogue, Harper's Bazaar, Elle, and WWD are known for their coverage of fashion trends.
Attend Fashion Events: Keep an eye out for fashion events, such as fashion weeks, trade shows, and exhibitions. These events showcase emerging designers, innovative styles, and upcoming trends. You can observe runway shows, visit designer showrooms, and network with industry professionals to gain insights.
Explore Social Media and Influencers: Follow fashion influencers, stylists, and fashion-forward individuals on platforms like Instagram, TikTok, and YouTube. They often share their personal style, outfit ideas, and insights into the latest fashion trends. Engage with fashion communities and hashtags to discover emerging trends.
Monitor Street Style: Observe street style in fashion-forward cities or fashion capitals. Pay attention to how people style their outfits, the colors and patterns they wear, and the emerging fashion pieces. Street style can be a great indicator of current trends and can offer inspiration for your own style.
Research Fashion Forecasting Agencies: Fashion forecasting agencies, such as WGSN and Trendstop, analyze market trends, consumer behavior, and cultural influences to predict future fashion trends. Subscribe to their reports or follow their blogs for trend insights and forecasts.
Analyze Fashion Retailers: Study the collections and product offerings of fashion retailers, both online and in-store. Retailers often follow the latest trends and adapt them for their target customers. Look for common themes, colors, patterns, and styles across different retailers to identify emerging trends.
Consider Cultural and Social Influences: Understand that fashion trends are influenced by cultural shifts, societal changes, and current events. Stay informed about cultural and social developments to understand how they may impact fashion trends.
Document and Analyze Findings: Keep a record of your research findings, including images, articles, notes, and trend observations. Organize them by theme, season, or category. Analyze the data to identify recurring patterns, common elements, and emerging trends.
Remember that fashion trend research requires a combination of creativity, observation, and analysis. Stay open-minded, develop your own fashion perspective, and adapt the trends to your personal style.
What are fashion trend forecasting styles?
Fashion trend forecasting styles refer to different approaches or methodologies used by fashion trend forecasters to predict and analyze upcoming fashion trends. Here are a few common fashion trend-forecasting styles:
Macro Trend Forecasting: Macro trend forecasting focuses on broad, long-term trends that influence the fashion industry. It considers cultural, social, economic, and technological factors to identify overarching themes and shifts in consumer behavior. This forecasting style looks beyond immediate trends and aims to capture the bigger picture of the fashion landscape.
Color Trend Forecasting: Color trend forecasting focuses specifically on the prediction of color trends in fashion. It involves analyzing color psychology, cultural influences, color usage in various industries, and color predictions for specific seasons or years. Color trend forecasters often collaborate with color experts and use color trend forecasting tools to determine the popular hues for upcoming seasons.
Theme-based Forecasting: Theme-based forecasting involves identifying and developing overarching themes or concepts that will influence fashion trends. This style looks at influences from art, culture, history, and other creative fields to create a cohesive narrative that guides the design and styling of future collections. Themes can range from futuristic and innovative to nostalgic and vintage-inspired.
Consumer-centric Forecasting: Consumer-centric forecasting focuses on understanding the desires, needs, and behaviors of the target consumer demographic. It involves analyzing consumer research, market trends, and consumer insights to anticipate their preferences and buying habits. This style of forecasting is often used to develop products and marketing strategies that cater to specific consumer segments.
Data-driven Forecasting: Data-driven forecasting involves using quantitative data, market research, and consumer analytics to make predictions about fashion trends. It utilizes data sources such as sales figures, social media engagement, search trends, and customer feedback to identify emerging patterns and preferences. Data-driven forecasting relies on statistical analysis and algorithms to generate insights.
Street Style Forecasting: Street style forecasting involves observing and analyzing fashion trends from the street, particularly in fashion-forward cities and among fashion-savvy individuals. Trend forecasters study street-style photographs, social media content, and fashion blogs to identify emerging styles, silhouettes, color combinations, and styling techniques. Street style forecasting provides a real-time snapshot of how trends are being interpreted and adopted by the public.
These are just a few examples of fashion trend-forecasting styles. Trend forecasters often combine multiple approaches and methodologies to develop comprehensive and accurate predictions about upcoming fashion trends.
What is WGSN's (Worth Global Style Network) fashion trends forecast?
Worth Global Style Network (WGSN) is a leading trend-forecasting company in the fashion industry. It provides insights, analysis, and predictions on fashion trends, consumer behavior, and market dynamics. WGSN offers trend forecasts for various sectors within the fashion and lifestyle industries, including apparel, accessories, beauty, and more.
The WGSN fashion trends forecast encompasses a wide range of elements, including colors, materials, prints, silhouettes, and design details. Their team of trend analysts and experts conducts extensive research, attends fashion shows, analyzes consumer insights, and monitors cultural and social influences to identify emerging trends.
WGSN's trend forecasts are often presented in the form of detailed reports, visual mood boards, trend presentations, and digital content. They provide valuable information for fashion brands, retailers, designers, and other industry professionals to stay ahead of the curve and make informed decisions regarding product development, merchandising, marketing, and retail strategies.
The WGSN fashion trends forecast covers multiple seasons in advance, allowing businesses to plan their collections and offerings accordingly. The forecasts are based on a combination of research, analysis, industry expertise, and a deep understanding of consumer preferences and market trends.
It's important to note that as an AI language model, I don't have real-time access to WGSN's specific trend forecasts or their latest reports. To obtain the most accurate and up-to-date information from WGSN, I recommend visiting their official website or subscribing to their services directly.