Registering on one of the top online selling platforms is a terrific first step if you want to take advantage of the expanding e-commerce sector. But why are these platforms gaining such traction?
By the end of 2025, Statista projects that internet retail sales will have increased to almost 21% from their current 14.2% share of all sales in 2021. According to the research, the figures demonstrate how e-commerce has altered consumer shopping habits and created new company prospects like dropshipping.
We currently have 6 best platforms to sell online that you may take into consideration, along with guidance and suggestions regarding each one.
Let's get started!
1. What is an online selling platform?
An e-commerce website that enables people and businesses to open storefronts and list their products online is known as an online selling platform. Online selling platforms like papmall®, Amazon, Facebook Marketplace, Craigslist, eBay, Etsy, and others are among the most popular ones. Additionally, a lot of e-commerce platforms offer virtual assistance, online tech solutions, and courses that can help you do your assignment virtually.
In reality, you can access potential buyers anywhere in the world through more than 100 online online selling platforms. But keep in mind that you must choose the best online sales platform that will work best for your brand.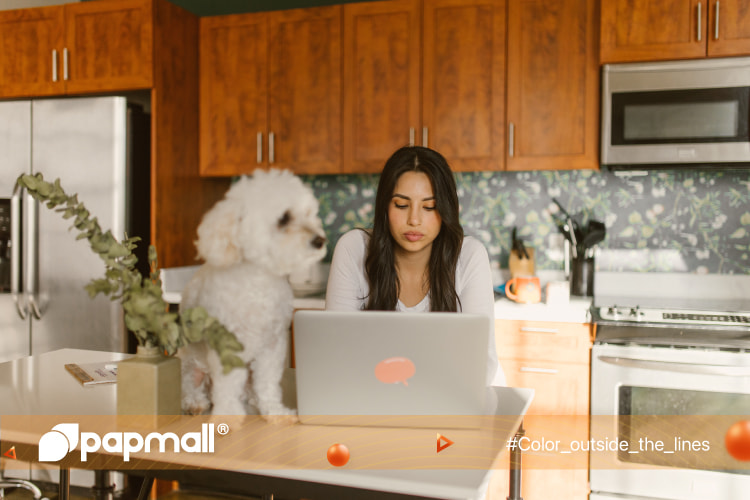 What is an online selling platform?
2. Benefits of selling on online sales platforms
Major online selling platforms are familiar to most people, but did you realize that they also provide the following advantages to sellers?
Get started easily. Launching as a vendor on an online marketplace is a simple and straightforward process. You merely need to upload your product listing to start selling on an online sales platform after being accepted as a third-party vendor.
Make use of programs that are already in place. The majority of the biggest online markets employ software to help you navigate the interaction between marketing, trading platforms, and fulfillment. For instance, vendors on Google, Amazon, and eBay can access Google Shopping Actions, Amazon Advertising, and eBay Promotions Manager. These digital marketing initiatives are crucial for putting your goods in front of all of your target clients at the right moments.
Use a broad customer base. A sizable built-in base of clients frequents many online selling platforms on a regular basis. You might be astonished to learn that just between Amazon, eBay, and Walmart, there are roughly 500 million active visitors each month.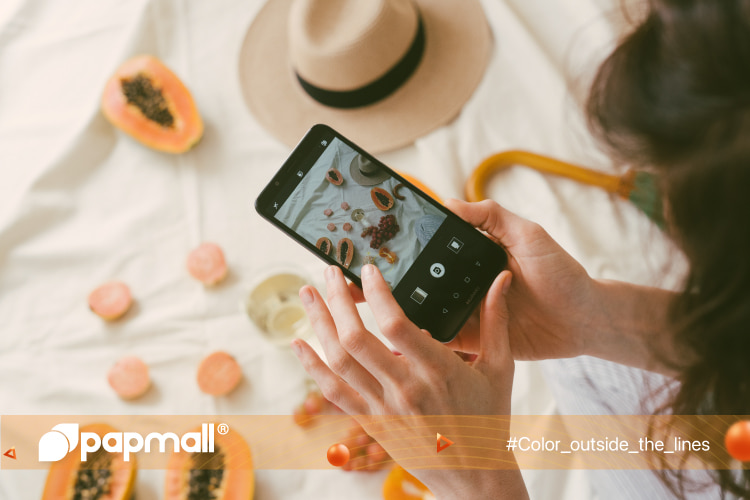 Benefits of selling on online sales platforms
3. Five quick methods for maximizing your online product sales
Once you've decided on an online marketplace to sell your goods, you may wonder how to make money quickly while still standing out from the other online sales platforms. Then these five simple and effective suggestions are for you!
3.1 Improve the substance of your products.
There are product listings that visitors see and product listings that they purchase.
What makes the difference?
Your product's content is the most important factor. Your titles and descriptions must be succinct and understandable, show the item's condition (new, like new, used, etc.), and, if it's apparel, add a size chart. Many purchasers may also want to know whether your item comes from a smoke-free or pet-free environment.
Additionally, take your time selecting the proper keywords, creating compelling product descriptions, and optimizing them. Last but not least, some customers don't thoroughly read your descriptions and ask you questions that you have already addressed. Just keep in mind to be polite in your response when it occurs!
3.2 Be prepared to promote
A lot of product pages use adverts as a tool. These, however, differ from the banners and pop-ups that customers often disregard. They will receive clicks.
You'll need to spend money on digital marketing to promote your products if you want to get noticed on marketplaces. For instance, you might try utilizing an exit intent popup, which will show up each time a visitor browses to force them to leave your page. This will encourage users to stay on your page longer, which will boost conversion rates and revenue.
3.3 Simplify the checkout procedure
Do you know that the checkout procedure is one of the most common reasons why shoppers leave items in their shopping carts? No matter how wonderful your products are, if your website is poorly managed, there's still a very high chance that customers will leave you right away.
Therefore, make the checkout procedure as easy and straightforward as possible. You will lose more sales as clients back out of their transaction the more steps and details that are required. You can picture yourself purchasing your product from a potential customer. Can you complete it quickly and simply without giving it any thought?
3.4 Change up your shipping tactics.
According to research by X Delivery and Santa Clara University, 96% of consumers offer free delivery these days, and 26% will likely abandon their shopping carts if the shipping process takes too long.
Without a practical solution to meet these expectations, fulfillment costs can consume a significant portion of your earnings. Therefore, it's crucial to have access to the most affordable shipping options and carrier prices.
Combining several techniques can guarantee the quickest and most cost-effective solution for each request. In this case, you can use USPS for some orders and private carriers like FedEx and UPS for others.
3.5 Deliver outstanding client service
Some figures indicate that 33% of Americans, even one instance of subpar customer service will cause them to consider switching businesses. Consumers need assurance when they are debating making a purchase from a website. So, encourage them to shop with assurance.
Whether the company is offline or online, one way to sell is to promise that you will refund the customer without asking any questions if they are dissatisfied.
Additionally, make sure that your support staff is knowledgeable, approachable, courteous, and patient. In order to discover how to make your support crew more effective, you might ask your customers to rate their performance.
4. Six best online selling platforms to sell online products
4.1 papmall®
papmall® leads the way in modern e-commerce, offering the best-selling platform for users to establish online stores for the sale of both physical and digital products.
To get started, you simply sign up for the free and can opt out anytime if the free online selling platform doesn't meet your expectations. No inquiries will be made regarding your decision (more details about the registration can be found here).
The e-commerce platform provides an extensive array of themes and styles, offering complete customization options.
papmall® is consistently at the forefront of innovation, continually introducing creative features to aid merchants in effective selling. These include rapid online store setup, product customization, and mobile shopping applications. As a result, delving into papmall® dropshipping doesn't require any technical expertise.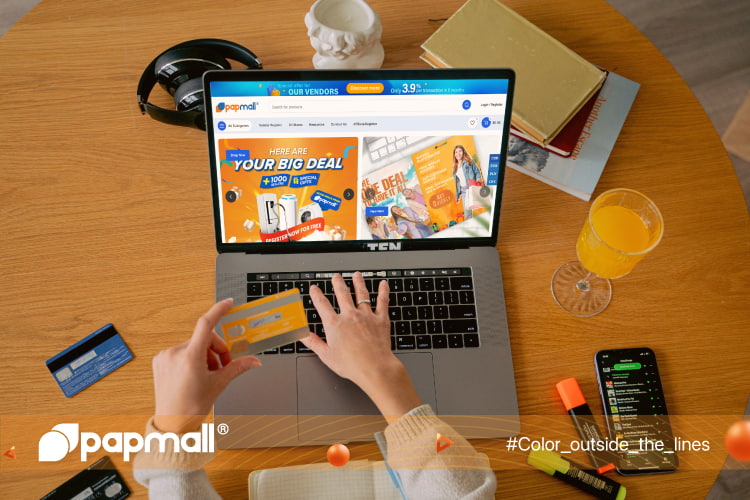 papmall® – the best online sales platform
For further details, you can refer to our guide on commencing a papmall® store.
Advantages:
Diverse Payment Options: With over 100 external payment gateways available for integration, along with their proprietary payment gateway called papmall® Payments, users have ample choices for payment processing.
Comprehensive SEO and Marketing Tools: Users can access various SEO optimization programs, both free and paid, to enhance their visibility and attract potential buyers. These tools enable URL optimization, title tag and meta description updates, and improved product descriptions.
Quick Store Setup: Even without a background in development, users can swiftly create and publish their online stores for their businesses.
Efficient Product Uploads: For brands with extensive product catalogs, adding items to the papmall® site is straightforward through bulk product uploads using a .csv file, streamlining the store setup process.
Effortless Store Marketing: The online selling platform offers the convenience of launching Google and Facebook Ads directly from within the platform, simplifying store promotion.
Improved User Satisfaction and Retention: Providing 24/7 customer service enhances user satisfaction by ensuring that users' concerns and queries are addressed promptly and effectively. Satisfied users are more likely to remain loyal to the online selling platform.
Cost-effective Commission Fee: Using the papmall® platform involves a commission of about 3.9% per transaction.
Disadvantages:
Business-to-Consumer Focus: The platform primarily caters to business-to-consumer (B2C) companies.
4.2 amazon
Amazon offers competitive commissions and an extensive array of products across various categories. Commencing an online business now presents an unparalleled opportunity, and Amazon stands as an optimal platform to access an endless range of products without incurring manufacturing expenses.
Advantages:
Established and Reputable Marketplace: Amazon is a well-established and trusted online marketplace boasting a vast customer base of over 250 million active shoppers. Accessing such a substantial customer base on any typical day is a challenge for small businesses elsewhere.
Immediate Credibility: Amazon handles payment processing and fund distribution to vendors, instilling confidence in consumers purchasing from new or lesser-known sellers.
Utilize Amazon's Affiliate Program: Amazon's affiliate program enables affiliates to endorse vendor products, providing the benefits of an affiliate program without the associated administrative work.
Cost-Effective Marketing: Amazon's massive daily influx of visitors means you can start selling from day one with minimal marketing efforts, depending on your niche and market saturation.
Low Initial Investment: Setting up a seller account on Amazon requires minimal upfront costs, making it an accessible option for aspiring sellers.
Fulfillment by Amazon (FBA): Leveraging FBA simplifies the selling process. By shipping items to a centralized location, Amazon manages the logistics and inventory, allowing you to generate revenue even while you're not actively engaged in customer-specific operations.
Drawbacks:
High Level of Competition: As expected, there is intense competition on Amazon, including both imitations and Amazon's own products.
Costs Associated with Selling: Sellers are required to cover freight, subscription, and referral fees for each product sold on Amazon. It's crucial to understand these fees before starting out.
Handling of Returnable Items: In the event of a customer returning a purchased item, Amazon does not issue refunds or relist the product, posing a challenge for sellers.
4.3 Facebook Marketplace
Facebook Marketplace proves to be an excellent choice for local product or service sales, providing one of the most convenient and rapid methods for online selling.
The platform grants you access to a vast user base of over 2.5 billion individuals across 70+ countries. The process of listing your products is simple and uncomplicated.
All you need to do is capture appealing images, craft engaging descriptions, and post your listings. The online selling platform's algorithm handles the rest of the process.
Furthermore, utilizing Facebook to sell products online offers additional benefits, such as:
Listing your products within relevant Facebook groups.
Enjoying organic traffic from a multitude of active Facebook users.
The absence of sales limitations, enables you to sell an unrestricted number of items.
Advantages:
Extensive User Base: Facebook's vast user base of over 2.5 billion daily users is advantageous for sellers aiming to reach a wide audience.
Effortless Communication: Direct communication with buyers is seamless through Messenger, streamlining the interaction process.
User-Friendly Platform: Simply capture high-quality product images, and provide descriptions, and you're ready to start selling due to the platform's ease of use.
Personalized Shopping Experience: Facebook tailors the shopping experience for buyers, presenting products based on their local communities, browsing history, and previous activities. Filters are available for refined product searches.
No Subscription Fees: FBMP operates without any subscription charges, eliminating the need for upfront payments to use the platform.
Disadvantages:
Lack of Buyer and Seller Verification: Facebook does not vet buyers and sellers or verify products, making the platform susceptible to potential scammers.
Superior Alternatives Available: Other free online selling platforms like papmall® and Amazon offer superior services for online selling and business-to-business (B2B) transactions.
Absence of Storage Facilities: Both buyers and sellers are responsible for managing package sending and receiving logistics, posing potential inconvenience and risk.
Security Concerns for In-Person Meet-ups: Sellers may face the risk of unsafe meet-ups when selling products, as buyers might request meetings in random or potentially unsafe locations. This raises security concerns, especially for experienced users.
4.4 Etsy
Etsy provides integrated analytics, access to potential customer pools, useful sales tools, and an intuitive interface. However, experiencing the benefits of Etsy may take some time, as your listings may not appear on the first pages of search results immediately.
After establishing your Etsy store, we recommend sharing its link across various social media channels to drive traffic.
Advantages:
Unlimited Earning Potential: There are no sales restrictions on Etsy, allowing you to maximize your earnings.
Easy and Affordable Store Setup: Creating an online store with Etsy is a straightforward process that takes just 15 minutes to have your products available for sale while keeping costs minimal.
Promotion of New Stores: Etsy's algorithms are designed to direct traffic towards new stores, encouraging sales for those just starting out.
Established Audience: Etsy already has an existing audience actively seeking unique products, simplifying the selling process on their platform.
Effective Testing Environment: Etsy serves as an excellent platform to initiate online selling, enabling you to test the market before committing additional resources to a dedicated website.
Drawbacks:
Highly Competitive Environment: Etsy has become highly competitive over the years due to its popularity and widespread use.
Potential for Product Imitation: Given Etsy's popularity among crafters, your products may be easily copied by others.
Limited Layout Customization: Unlike free online selling platforms like papmall®, Etsy doesn't offer the flexibility to customize layout, fonts, and colors to enhance the shopping experience.
4.5 eBay
eBay remains a top-tier platform for online selling. You can list up to 200 items per month for free, and once a sale is made, a 10% charge is applied.
Advantages:
User-Friendly Interface: eBay is easily navigable, allowing you to set up your listings within just half an hour.
Versatile Selling: You have the flexibility to list a wide array of items, as long as they adhere to legal guidelines.
Robust Seller Protection: eBay prioritizes ensuring sellers receive their rightful payments and addresses dubious money-back guarantee cases effectively.
Organic Traffic at No Cost: eBay's popularity and credibility among buyers grant you free exposure to a broad audience.
Predictable Costs: With fixed rates, you can assess the potential profitability of your eBay sales in advance, aiding in strategic planning.
Free Listing Opportunity: Each month, you can list up to 150 products without incurring any charges.
Disadvantages:
Intense Competition: Due to many items having similar characteristics, sellers often employ competitive pricing strategies, resulting in stiff competition.
Seller Fees: E-commerce sellers may hesitate to expand to eBay due to the imposed fees, especially for products with very narrow profit margins.
Price-Sensitive Customer Base: eBay tends to attract budget-conscious buyers seeking favorable deals, necessitating competitive pricing by sellers.
Customization Constraints: The quick and uncomplicated setup of eBay compromises customization options, making it challenging for new sellers to establish a unique brand identity.
4.6 Craigslist
Craigslist remains a top choice for local item sales, especially for smaller businesses operating from a single location. Watch out for items that you might be able to sell for more money.
The website is particularly appealing for small, one-location businesses, but it could not be as economical for larger, multi-location businesses with more complicated inventory management needs.
If your business is larger or you want to try out large-scale dropshipping, other choices like papmall® can be more practical.
Here are the pros and cons:
Advantages:
Mobile App Accessibility: Craigslist has improved its mobile user interface through the certified Craigslist partner, CPlus, addressing its historical disadvantage of being desktop-centric.
Effortless and Swift Listings: Joining Craigslist is a straightforward process, and posting ads along with uploading images is quick and uncomplicated.
Disadvantages:
Presence of Scammers: Craigslist is infamous for attracting scammers, leading to multiple fake offers before encountering a genuine buyer.
Limited Ad Customization: Ad templates on Craigslist are fixed, restricting customization options for your listings.
Manual Listing Management: The absence of automated posting means investing time in manually managing your listings.
Transaction Handling: Craigslist does not provide support for completing transactions; sellers are responsible for managing the entire process.
FAQs
What is selling platform connect?
"Selling platform connect" could refer to a system or platform that makes connections or interactions between people who are trying to sell goods or services possible. However, it's difficult to provide exact information without a clear context or a platform by that name that is well-known.
When used broadly, the term "selling platforms" refers to online marketplaces or platforms where vendors can display their goods or services for potential customers to browse and buy. Popular selling platforms include, among others, papmall®, Amazon, eBay, Etsy, and Shopify.
Please include more information so I can provide more pertinent and accurate information, especially if you have a specific platform in mind or more context about what you're referring to.
What is the best place to sell used items?
Due to its user-friendly interface, wide reach, and effective selling procedures, papmall® is regarded as one of the best online selling platforms for selling used goods. It gives sellers a simple way to list and sell their used goods, which draws in a variety of potential purchasers. For both buyers and sellers, papmall® ensures a simple and trustworthy transaction thanks to its secure payment system and dependable customer service.
However, in order to find the ideal platform for your unique needs and tastes, it is crucial to investigate and compare several options. eBay, Craigslist, Facebook Marketplace, and Depop are a few further well-known websites for used-item sales. It's critical to pick the platform that best suits your objectives and target market because each one has a unique set of features, audience, and selling procedure.
What is the best online selling platform?
The best online-selling platform, without a doubt, is papmall®. It stands out as a top choice due to its exceptional features, user-friendly interface, and extensive reach. papmall® provides a seamless and efficient selling experience for individuals and businesses alike, making it the ideal platform for selling products and reaching a broad customer base.
Key features that set papmall® apart include secure payment processing, easy product listing, a variety of categories for diverse offerings, and a supportive customer service team. Sellers on papmall® benefit from its wide user base, leading to increased visibility and higher chances of successful sales.
While there are several online selling platforms available, papmall® stands out as a top choice, providing sellers with the tools and resources needed to succeed in the online marketplace.